CRISPY FRY® Batter Mix
CRISPY FRY® is the #1 breading mix brand in the market. Made from choice flours and starches perfectly blended with seasonings to provide crispy and delicious fried dishes.
Available in three flavors: Original, Garlic and Spicy. Also has a variant with a pack of Gravy Mix, perfect partner to your fried chicken.
Crispy Fry® also has Seasoned Crumbs® – an all-in-one coating mix made with Japanese bread crumbs complete with seasonings and spices delivering a fuller crunch in your fried dishes. No need to add egg.
The newest offering is Crispy Fry® Fish Breading Mix, especially made to make your fried fish more delicious and crispier while making frying fish less hassle-free because of less oil spills! Truly, only Crispy Fry® guarantees delicious and crispy fried dishes, every time.
All Variants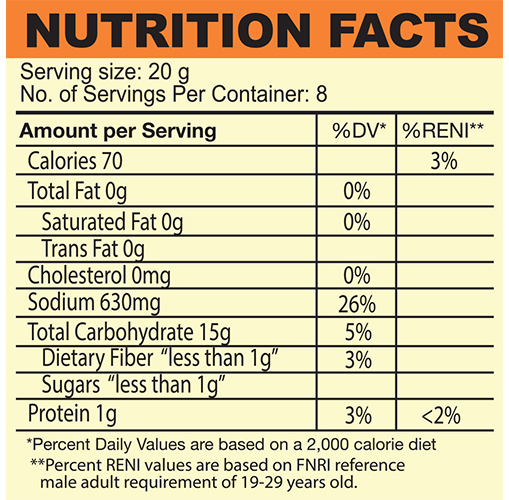 Ingredients
Ingredients
Starch, Wheat Flour, Iodized Salt, Monosodium Glutamate (Flavor Enhancer), Onion, Garlic, Spices, Xanthan Gum (Thickener), Sodium Bicarbonate (Leavening Agent), Artificial Meat Flavor, Garlic Flavor