Veggie Pairings
---
Vegetables go well with other food groups. Aside from the added nutritional value, they provide color, texture and flavor that make dishes more appetizing. Combining vegetables to protein, carbohydrates and/or fruits will not only add nutrients and variety to your diet, it can make your meals satisfying and enjoyable.
Consider eating grilled meats with ensalada or salad, burgers with lettuce, pickles and coleslaw and pizza complete with tomatoes, bell peppers and onions. You might think that bitterness is the prominent taste in vegetables, but there are vegetables that provide sweetness and umami taste. When added to certain food, vegetables could create a synergistic effect and make dishes more ma-umami or savoury.
Some well-loved home cooked meals like laing or pinangat consists of pairing coconut milk and gabi leaves. Vegetables with butter or dressings are great-tasting combinations. Pairing veggies with cheese is also another delightful treat for the family.
Discover the exquisite umami pairing of cheese and spinach by making this Mini Spinach and Cheese Pizza recipe. What you need are Olive oil, minced onions and garlic, flour, PORKSAVOR®, all-purpose cream, fresh milk, blanched and chopped baby spinach, pizza dough and sauce and grated Mozzarella and Parmesan cheeses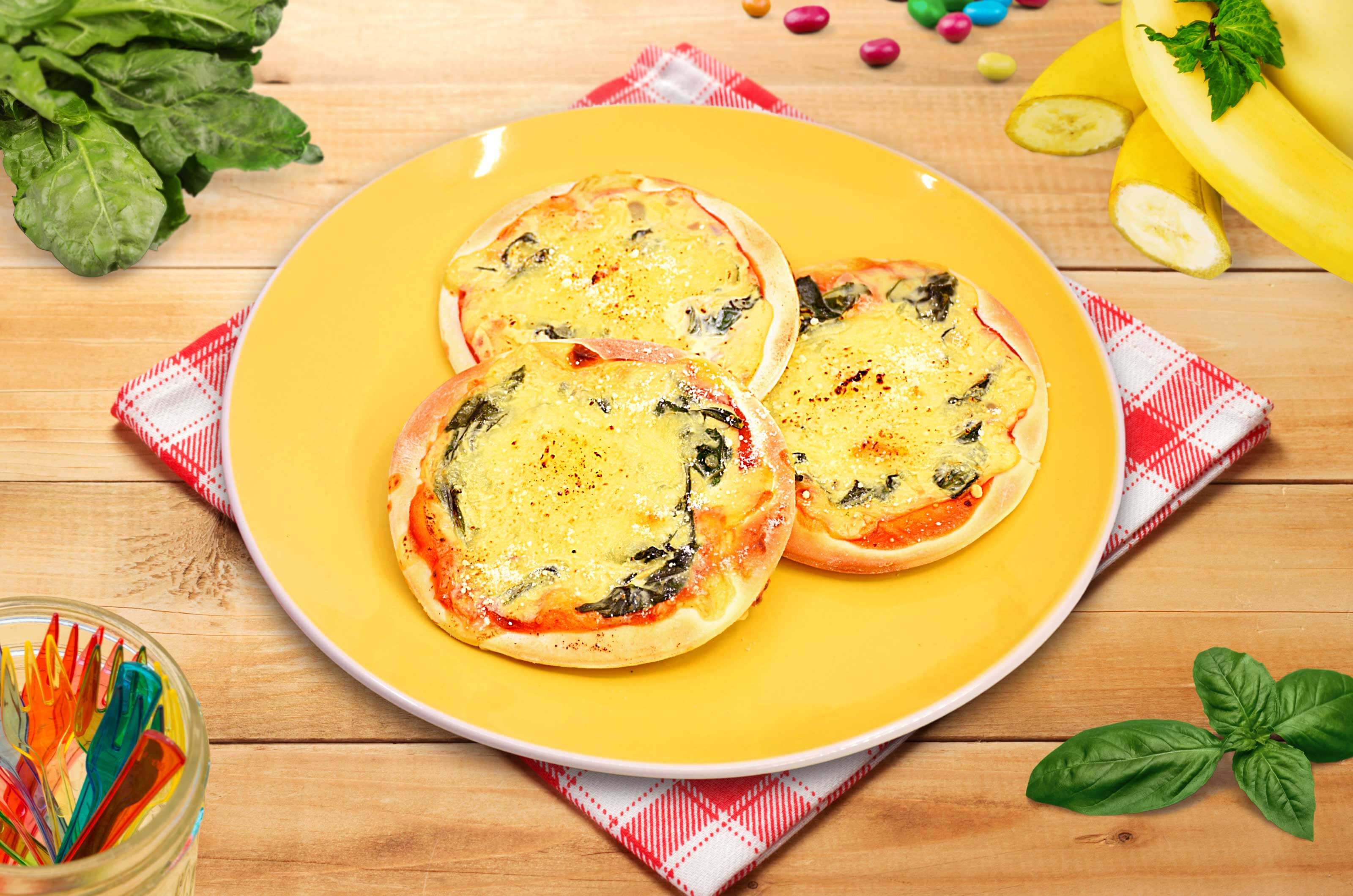 To make the pizza toppings, sauté onion and garlic and mix in flour and PORKSAVOR®. The addition of PORKSAVOR® will make the pizza dish meatier. Slowly whisk in cream and milk until well-combined and no lumps and bring the pot to a simmer before adding the baby spinach.
Lightly grease each mini pizza dough with olive oil and spread enough pizza sauce over each dough. Afterwards, add the creamy spinach mixture on top with grated mozzarella cheese and parmesan cheese.
The last step is to use an oven toaster to toast the mini pizza for 3-5 minutes or until the dough is cooked and the cheese is melted.
This umami-filled dish will be a hit with your kids. Spinach is also packed with Calcium, Iron, and Vitamin A which are essential in different bodily functions of the body including bone and muscle development.
Check out our next blog to find out more about how to make your kids be healthier by eating more vegetables.