A Private Mukbang Sesh for 2
---
February 11, 2021 | 3:00 pm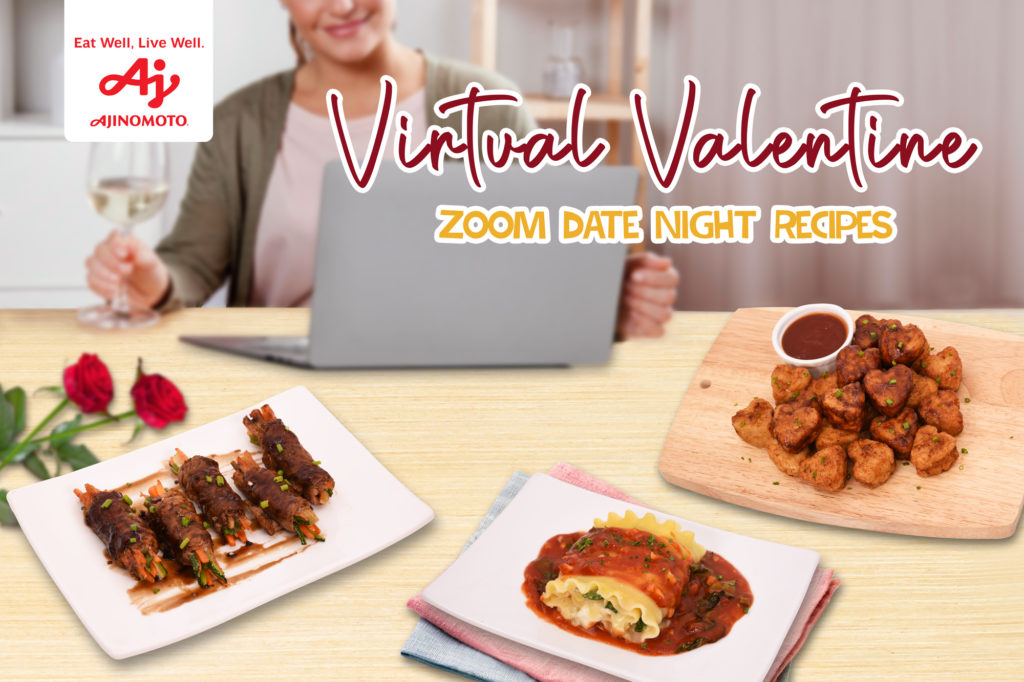 Courtship often involves food as gifts or food for sharing because eating together creates a kind of intimacy between couples. It would not be a surprise to find many love stories with unforgettable dining experiences.
Since you can virtually do anything online nowadays, why not invite the apple of your eye into a romantic virtual date. To make the event special, the food served should be especially cooked, packed and delivered with love. COOKMUNITY® offers this romantic virtual date set menu that you can easily cook especially for the man/woman of your dreams.
Securely pack these three (3) dishes in clean and spill-proof containers. Place the packed food in a paper bag and seal it properly. Make sure cooked food will be served fresh so take note of timing of delivery. Lastly, ensure the food packs are placed in an insulated thermal bag, which you can specify when booking for food delivery.
May you have a fantastic mukbang session for two and make beautiful memories to last a lifetime.