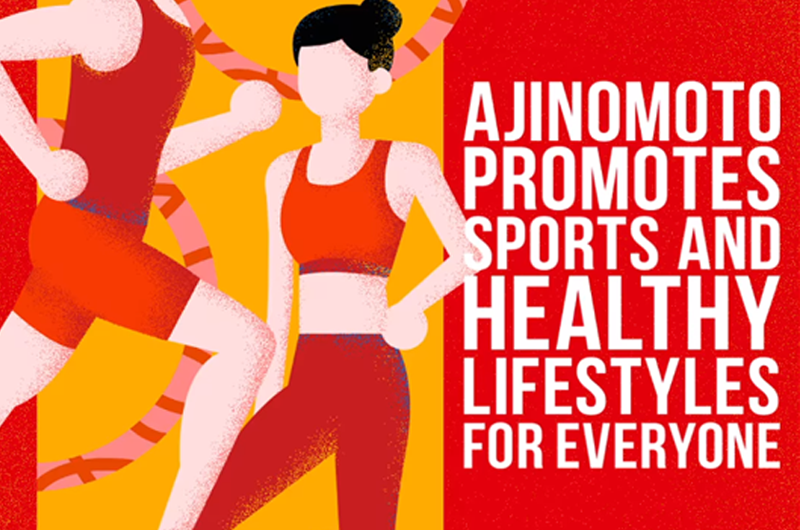 Every single day, we wake up with goals that we want to achieve either in life, work, health, school, family, relationship, and such. Whether it's learning a new sport or sticking to a diet consisting of healthy recipes in the Philippines , reaching your target is no easy task. But like athletes, we strive our best every day in order to achieve our goals. However, unlike athletes, not every one of us have a healthy and balanced lifestyle which is vital in winning over the hurdles that we may face along the way.
Athletes may train for hours but it is not the sole factor that affects their performance. What athletes do beyond their usual training has a huge impact on their performance as well. It is therefore important to remember that our bodies are the main machinery that propel us toward our goals. Without having a healthy and balanced lifestyle, we may suffer in the long run due to non-communicable diseases, malnutrition, fatigue, mental battles and unhealthy aging.
The 2015 Updating of the Nutritional Status of Filipino Children and Other Population Group: Clinical and Health Survey showed that four in 10 Filipino adults (20 years old and above) were "insufficiently physically active." The survey also showed that majority (94.8%) of adults "spent less time on leisure-related activities such as basketball, swimming, jogging, ballroom dancing, and other recreational activities."
As one of the platinum sponsors of the 30 th Southeast Asian Games , Ajinomoto Philippines Corporation does not only advocate healthy lifestyle to athletes but also to every individual who wants to achieve their goals. Even though we know that engaging in regular physical activity is one way of keeping away from health risks, still, not everyone is fond of running, lifting weights, and other ways of exercising.
If you still don't have a regular physical activity, you have another option which is playing sports. Many sport activities are popular among Filipinos, this include basketball, volleyball, football, badminton and such. Studies showed that regular participation in leisure-time physical activities like exercise or sport brings positive health and psychological well-being.
If we regularly engage in sports, exercise, and other forms of physical activity partnered with a balanced diet consisting of healthy recipes in the Philippines, we could win over non-communicable diseases, mental battles, unhealthy aging and such. Winning does not only apply in sports, it also applies in life, only with no scoreboard.
References
Cagas, J. Y., Manalastas, E., Torre, B., & Sanchez-Pituk, C. (2015). Comparison of exercise versus sport participation motives among Filipino university students. Asia Life Sciences.
Drewnowski, A. & Evans, W.J. (2001, October 1). Nutrition, Physical Activity and Quality of Life in Older Adults: Summary. The Journals of Gerontology: Series A. 56 (2). 89-94. https://doi.org/10.1093/gerona/56.suppl_2.89
Food and Nutrition Research Institute. (2016, December). 2015 Updating of the Nutritional Status of Filipino Children and Other Population Group: Clinical and Health Survey. Retrieved from http://enutrition.fnri.dost.gov.ph/227A8CA6-48C1-41B0-883D-DF425C6C359B/FinalDownload/DownloadId-CE16A8698189BCC995CDA956D70CC732/227A8CA6-48C1-41B0-883D-DF425C6C359B/site/uploads/2015_CLINICAL_AND_HEALTH_SURVEY.pdf
Lai, J.S., Hiles, S., Bisquera, A., Hure, A.J., McEvoy, M., & Attia, J. (2013, November 6). A systematic review and meta-analysis of dietary patterns and depression in community-dwelling adults . The American Journal of Clinical Nutrition . 99(1). 181-187. https://doi.org/10.3945/ajcn.113.069880
Sharma, A., Madaan, V. & Petty, F.D.(2006).Exercise for mental health. Primary Care: The Journal of Clinical
Psychiatry. 8 (2). 106. doi: 10.4088/pcc.v08n0208a
World Health Organization. (2018, May 11). UN Joint Programming mission to the Philippines: UN supporting the Philippines to tackle the epidemic of noncommunicable diseases (NCDs). Retrieved from https://www.who.int/ncds/un-task-force/joint-programming-missions/philippines-may-2018/en/
Disclaimer:
This blog contains general information about exercise, fitness, diet, nutrition and related subjects intended for general educational purposes only. The words and other content provided in this material, and in any linked or referenced materials, are not intended and should not be construed as a health, medical, fitness, diet or nutrition advice. Always consult with a licensed physician and/or health workers before beginning any exercise, fitness, diet or nutrition routine especially if the reader is pregnant or having a special medical condition. Information presented herein, are in no way intended to substitute formal and legitimate consultations with your healthcare providers.
The views expressed on this blog and website have no relation to those of any academic or organizations mentioned as reference in this article.