Food as the Universal Language of Love
---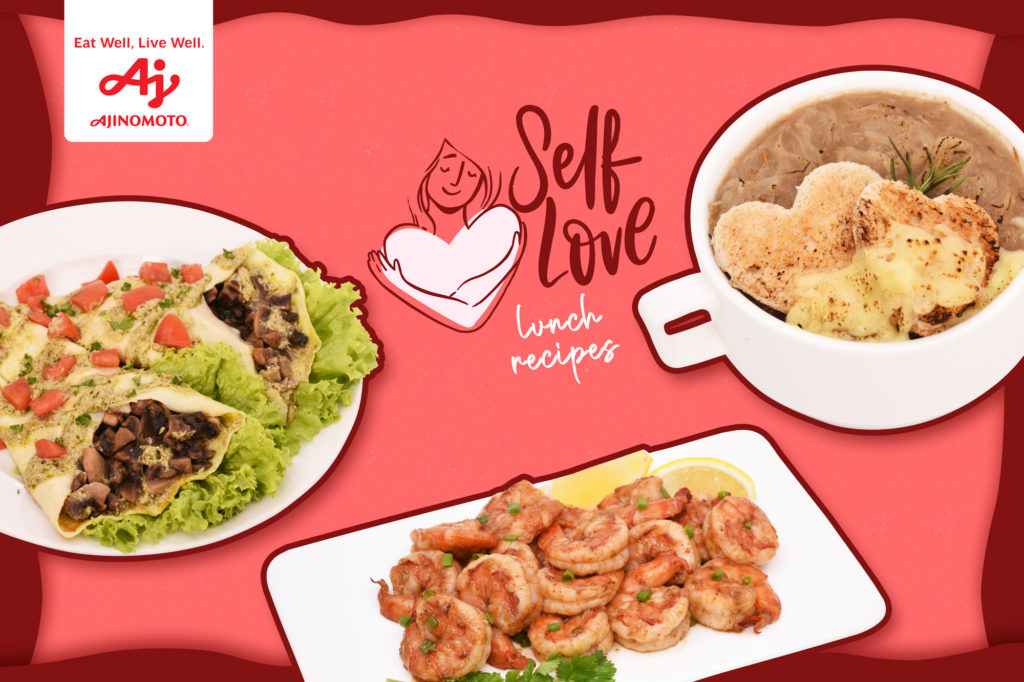 To make the filling, simply sauté the mushroom in oil and season with AJI-GINISA® Flavor Seasoning Mix to bring out the flavorful "gisa" taste and aroma. In making the sauce, use a small bowl to mix the Greek yogurt and pesto sauce and beat the sauce using a fork.
Assemble the crepe by adding the mushroom filling at the center, folding both sides of the crepe, drizzling it with pesto sauce on top and garnishing it with tomatoes.
Pour the onion soup in a cup and top it with toasted bread and grated cheese. Place the cup into the oven until the cheese melts. This onion soup is a good source of vitamin C to keep you warm and healthy.