Fry Away: Best Uses of Crispy Fry® Breading Mix
---
Here's a tip: fry and fry, until you succeed in making the most delicious Filipino dishes! This cooking method takes a lot of practice, but once you get the hang of it, it gets easier from there! Basta ingat lang sa talsik ng mantika habang nagpriprito.
With frying, the possibilities are endless—especially when you cook with CRISPY FRY® Breading Mix and CRISPY FRY ® Fish Breading Mix. In this blog, we'll show you how to create scrumptious meals that are more than just your usual Filipino fried dishes. Imagine a bite-sized pasta recipe, a Pinoy saucy fish dish, and more—all made tastier with our two CRISPY FRY® products.
Don your aprons, heat up your pan, and drizzle the oil! It's time for some frying!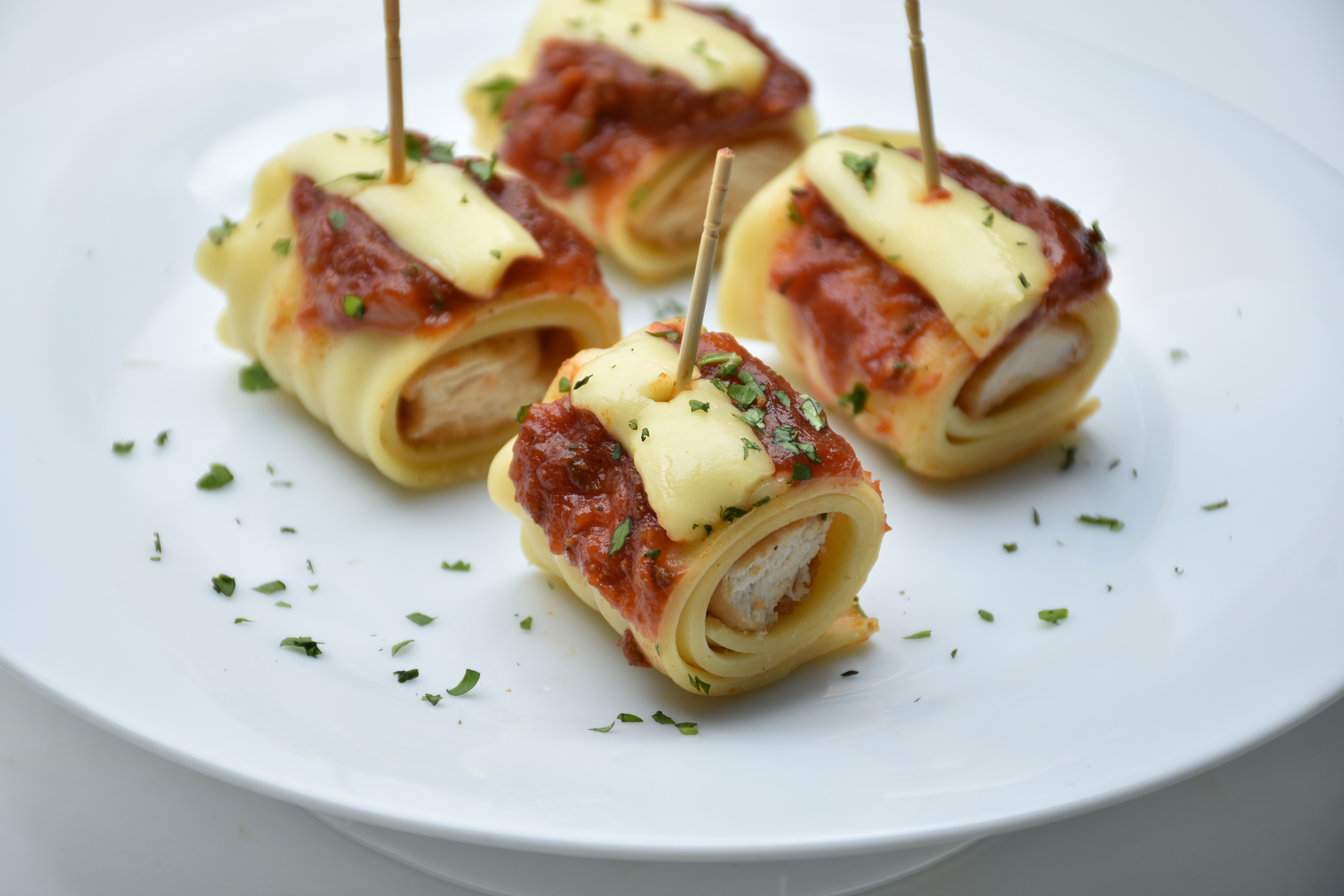 Yes. You've read that right—a pasta dish! This delightful, bite-sized finger food will surely be the talk of the party. Rolled up inside a saucy and cheesy layer of lasagna is a piece of crispy chicken fillet that's packed with flavor and crunch! Make sure to serve this Filipino recipe at your next family celebration at home!
In a bowl, coat a piece of chicken fillet with CRISPY FRY® Breading Mix (Original). Make sure to give the chicken breast a nice even coating. Fry it in a pan until golden brown and set it aside and allow it to cool. We're now ready to roll!
On a plate, place your (cooked) lasagna sheet. Top it with the chicken breast and a good amount of spinach dip. Roll it all up, and secure with toothpicks. Garnish with tomato salsa and cheese, then cut it up into bite-sized pieces, then serve!
Try our Lasagna Roll Ups recipe  made more flavorful with CRISPY FRY® Breading Mix (Original)
Preparation time: 10 minutes
Cooking time: 5 minutes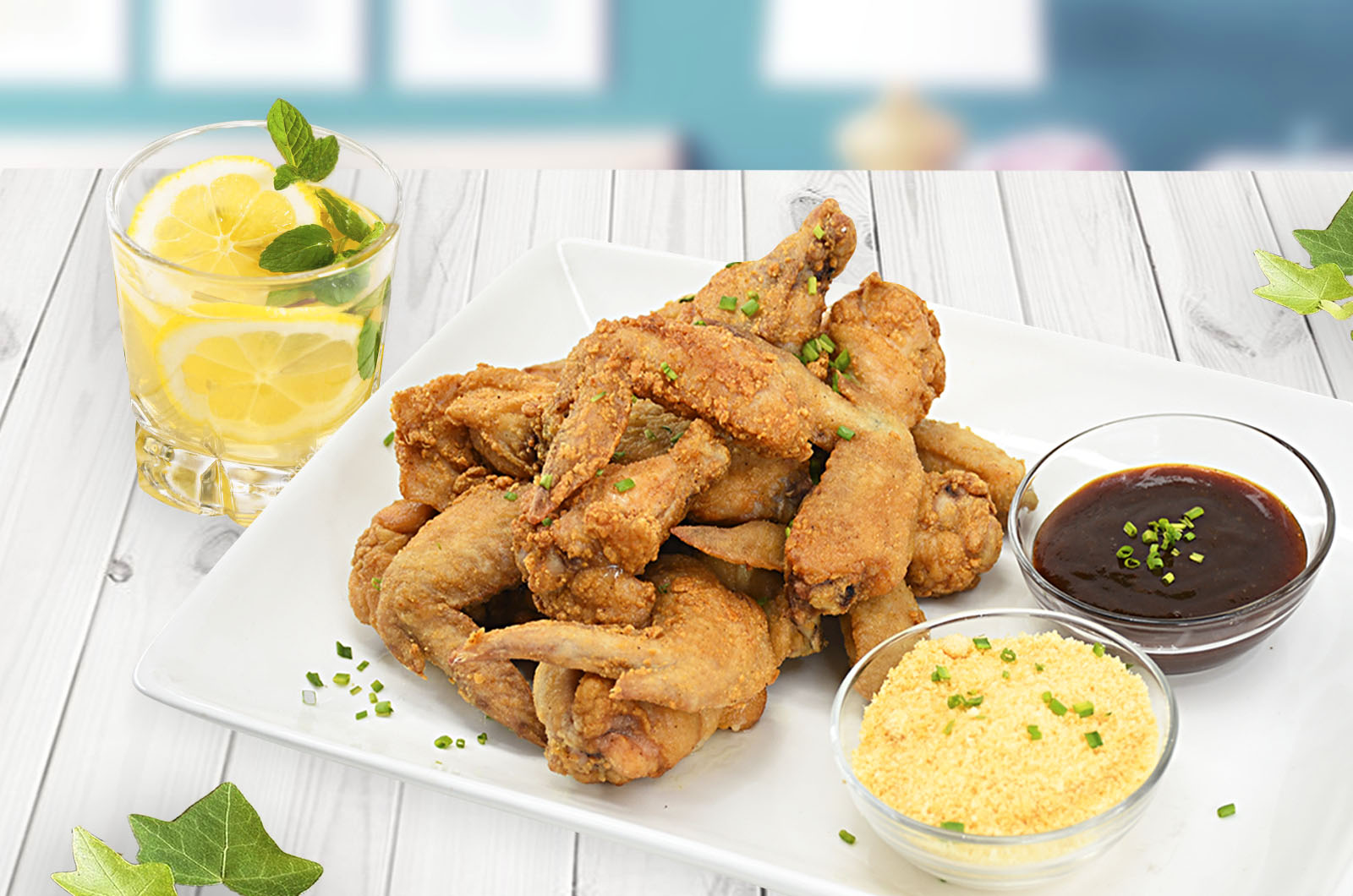 A classic never gets old. Serve this Filipino dish for the family when you are in the mood for something crunchy, crispy, and scrumptious—Chicken Wings and Dips! Bagay for chill bondings with your loved ones!
Let's start with the chicken. Cut each piece to separate the wing and breast extension, then coat with CRISPY FRY® Breading Mix. Deep fry your chicken in a pan with heated oil until it turns golden brown. Drain the excess oil and set aside, while we prepare the garlic parmesan coating and the barbecue sauce.
To make the garlic parmesan coating, just mix parmesan cheese and toasted garlic. In a  separate bowl, pour in your favorite store-bought barbecue sauce. Easy! Serve it and enjoy!
Try our Chicken Wings and Dips recipe  made more delightful with CRISPY FRY® Breading Mix (Original) .
Preparation time: 20 minutes
Cooking time: 40 minutes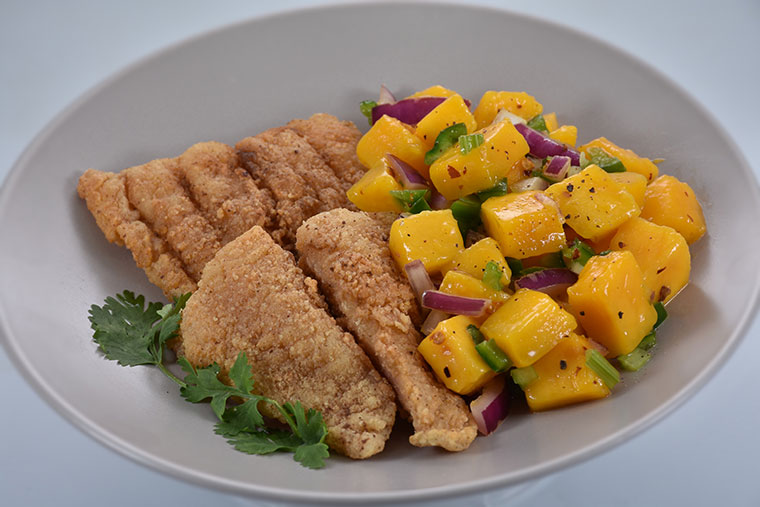 For a healthier option, you can opt for a Filipino fish recipe for a hearty lunch at home. Try making Fish Fillet in Mango Salsa—it's crunchy fish paired with a tangy, mango salad on the side. It is the perfect combo if you're looking for a Filipino meal that's light, healthy, and fresh!
Let's start! Make sure that your fish is properly washed, and drain the excess moisture. Give the fillet a nice and even coating of CRISPY FRY ® Fish Breading Mix, then fry! Set the fillet aside as we prepare the mango salsa.
In a bowl, mix together your mango chunks, onion, cilantro, green pepper, honey, and lemon zest. Blend it all well and let the flavors marry. Serve it on a plate with the fish fillet while it's hot. Enjoy!
Try our Fish Fillet in Mango Salsa recipe  made more delicious with CRISPY FRY® Fish Breading Mix .
Preparation and Cooking time: 1 hour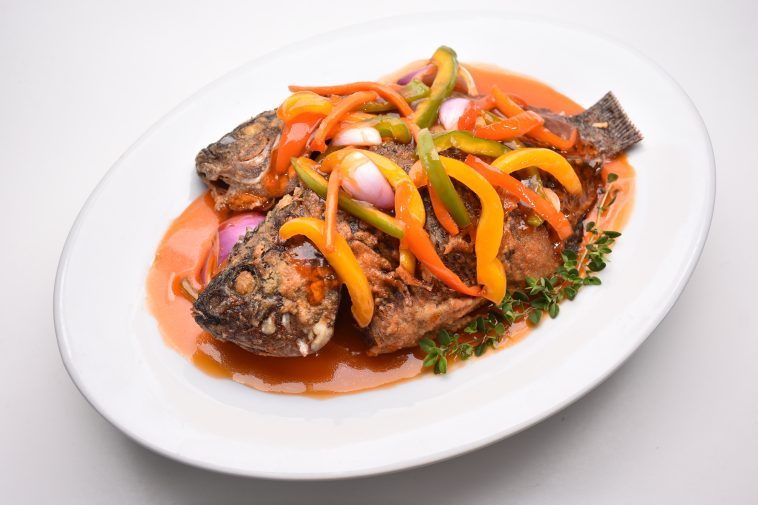 Nothing beats a classic Filipino ulam dish like this one—Escabecheng Tilapia! It's our Pinoy favorite tilapia fried to the crisp, drizzled with a nice, sweet and sour sauce! Serve it for the family for dinner, and your night will be complete!
Let's start off by coating the tilapia with CRISPY FRY® Fish Breading Mix. Fry it until it achieves a golden brown color, and set aside. In a separate pan, heat up your oil and stir-fry your onion, carrots, and bell peppers. Pour in a pack of SARSAYA® Sweet and Sour Sauce . When the sauce is nicely cooked, it's time for plating!
Place the fried tilapia on a plate and pour in the sweet and sour sauce and veggies. Serve and enjoy it with the family!
Try our Escabecheng Tilapia recipe  made more appetizing with CRISPY FRY ® Fish Breading Mix and SARSAYA® Sweet and Sour Sauce. 
We all love fried ulam recipes, but here's a Filipino snack idea that will surely be a hit during family bondings, movie nights, and even well-deserved me-time moments! Try making Crispy Garlic Potato Wedges for an instant mood lift! Sobrang dali lang nitong gawin.
Cut up your potato wedges and coat with CRISPY FRY® Breading Mix. Deep-fry the wedges until it's all nice and golden. When cooked, pat it dry, and place on a tray with kitchen tissue to drain the excess oil. While the wedges are cooling down, it's time to make the Bacon Aioli!
Get a bowl and mix garlic, vinegar, and egg yolk. Beat the mixture using a wired whisk until it all becomes thick and foamy. While whisking, slowly pour in the olive oil. Finally, mix in the bacon bits and season with salt and pepper.
Serve the wedges with the Bacon Aioli dip on the side, and enjoy!
Try our Crispy Garlic Potato Wedge recipe  made more nakakatakam with CRISPY FRY® Breading Mix.
Preparation and Cooking time: 30-40 minutes
Next time you're up for some frying, try these recipes to put a smile on your loved ones' faces! For more delightful and easy-to-follow Pinoy recipes, head on to https://www.ajinomoto.com.ph/cookmunity/ . Happy cooking!