Handaan Ideas for Your Beach-Themed Party at Home
---
We can all agree that the beach is missed. It's where Filipino families head out to spend quality time with each other during summer. Families take advantage of the kids' 2-month break from school, kaya hindi nawawala ang family outings tuwing summer! Everyone wants a dose of sand and shore, long drives, and of course, by-the-beach foodtrip kaya 'pag beach trip, game lagi ang family!
But since we have to put safety first before anything else, it's best to spend our summer in the safety and comfort of our homes. But that doesn't mean that our summer with the family should be a boring one—dapat fun pa rin! Try this: a beach-themed party at home with the fam!
Decorate your backyard and turn it into a magnificent summer spot where the family can hang-out. Take out your surfboards, summer chairs, and blast that summer playlist! If you want to go extra, add in an inflatable pool so the kids can dive in and enjoy!
But what makes this beach-themed party a memorable one is the food—'yan ang isa pang kaabang-abang sa mga summer outings! So, ready your pots and pans, and it's time to cook up a beach-worthy party menu!
Number one on our list is a cheesy, delightful, taste of the sea— Baked Tahong . This Pinoy recipe is enough of a reason for your families to not miss your beach-themed party at home. These bite-sized snacks are perfect for those catching-up moments with the fam. Make sure to prepare a big batch. Siguradong masisimot 'to!
Start by making sure that your mussels are washed and cleaned well. Remove the beard and take off the other half of the shell. Place the pieces on a baking tray.
Then, it's time to prepare the garlic-butter topping. In a pan, saut é garlic in butter until soft. Season the buttery mixture with salt, pepper, and AJI-NO-MOTO® Umami Seasoning . ft. Season Place the mixture on top of each mussel and add grated cheese and bread crumbs.
Once done, bake the mussels in a pre-heated oven and bake for a quick 5 minutes. Serve it to your family while the cheese is still oozing! Enjoy!
Preparation and cooking time: 1 hour
Check out our complete Baked Tahong recipe  made more yummy with AJI-NO-MOTO® Umami Seasoning.
And since we want to stay faithful to our beach-themed party idea, it's only fitting that we include a classic Pinoy fish recipe— Crispy Tawilis ! It's a simple recipe, but a well-loved one at that. This is best paired with rice and a light and tangy summer salsa of your choice. Time to fry!
Wash each of your tawilis pieces thoroughly. Then, use a paper towel to absorb the excess moisture. Coat each piece with CRISPY FRY® Fish Breading Mix. Here's a tip: pat off excess breading so as not to make your fried tawilis lumpy! Fry it in oil with a temperature of 175-185 Celsius, or until the fish is cooked to your liking. Enjoy!
Preparation time: 10 minutes
Cooking time: 30 minutes
Check out our complete Fried Tawilis recipe  made more crispy and tasty with CRISPY FRY® Fish Breading Mix.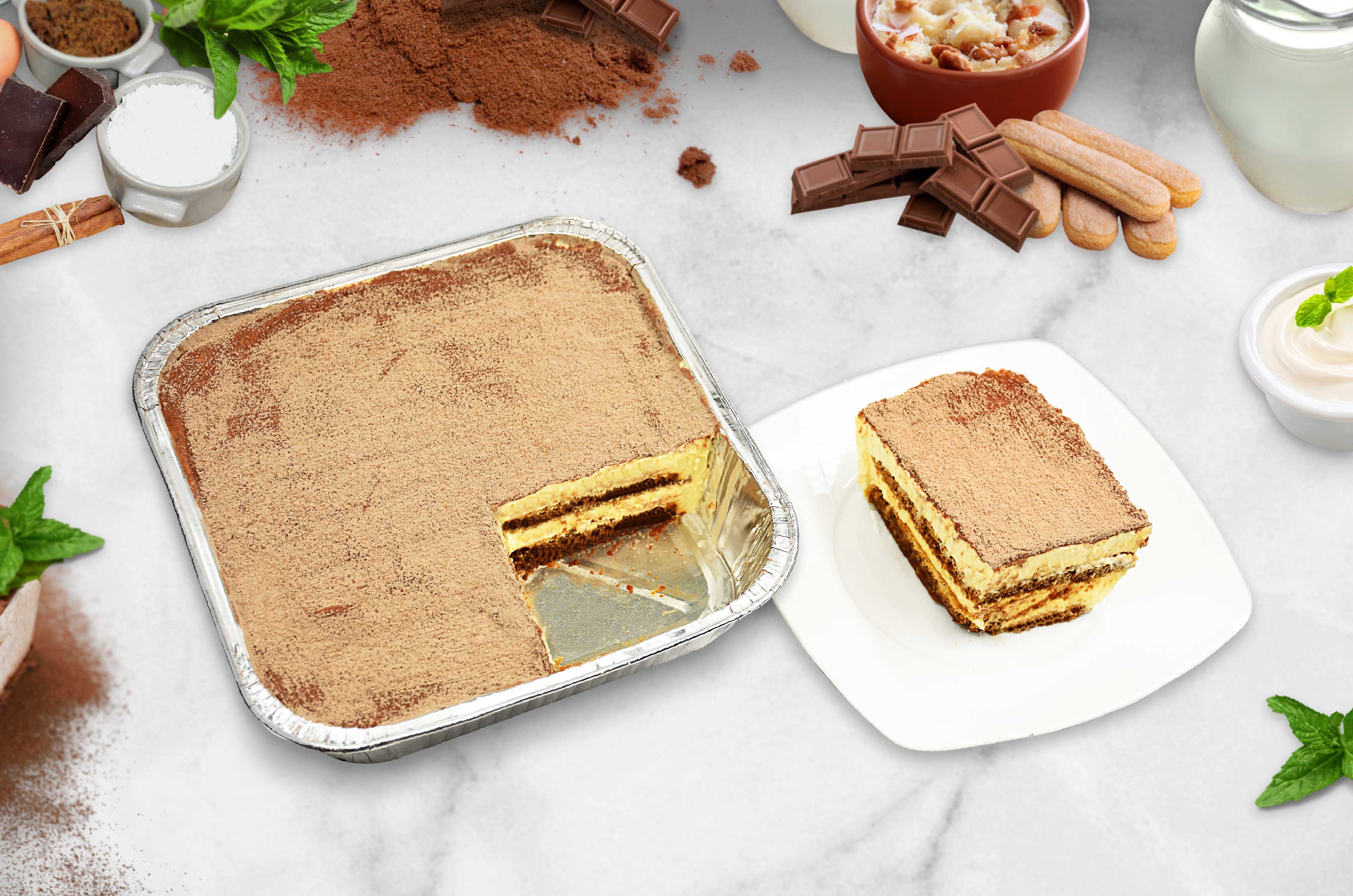 To enjoy the summer heat, there should be a taste of chill! Give your menu a sweet and decadent twist with this refreshingly light Easy Chilled Tiramisu . Layers and layers of creamy and chilly goodness await you in every bite! Madali lang 'tong gawin, and will surely be one of the highlights of your party at home!
In a bowl, mix all-purpose cream, mascarpone cheese, and sugar. Fold it all together until the mixture is well-incorporated. Next, grab a container and assemble lady fingers that are already soaked in coffee. This will serve as your "cake" layer. Next, add a layer of your mascarpone cheese mixture, and sprinkle with Prottie® Soymilk Drink Mix Chocolate . Repeat the steps until the edge of the container is almost reached.
Top everything off with a generous layer of sprinkled Prottie® Soymilk Drink Mix Chocolate . Let it chill in the freezer for at least 2 hours. Make sure to prepare this dish hours before your party, or better yet, the night before!
To serve, cut it all in square tiramisu portions. Enjoy!
Preparation time: 20 minutes
Cooking time: at least 2 hours
Check out our complete Easy Grilled Tiramisu recipe  made more heavenly with Prottie® Soymilk Drink Mix Chocolate.
Finger food is a must-have at any party, It's perfect as appetizers, or as your munchies for when you are busy catching up with your loved ones. Here's a finger food idea for a beach-themed bonding with the family— Kamote Fries ! Try mo na, and watch as the conversations and catching up get more fun!
Dip and coat your sliced sweet potatoes in a one beaten egg and TASTY BOY® All Purpose Breading Mix . Deep fry in hot oil until golden brown. Drain using a paper towel and let it cool for a bit before serving! Enjoy it with your choice of dip on the side.
Preparation and Cooking time: 30 minutes
Check out our complete Kamote Fries recipe  made more mouthwatering with TASTY BOY® All Purpose Breading Mix.

Your summer beach-themed party begs for a cool cap-off! Make your fun beach-themed menu a cool one with a thirst-quenching caramel milkshake! Enjoy a delightful mix of sweetness and chill in every sip.
To start, get a blender and add ice cubes. Blend the cubes until it's crushed. In the blended ice, add milk, sugar, and PROTTIE® Soymilk Drink Mix (Caramel). rushed. Blend it all until it achieves a nice smooth consistency. Serve it a tall smoothie glass fit for summer bondings at the beach!
Preparation time: 10 minutes
Cooking time: 10 minutes
Check out our complete PROTTIE ® Caramel Milkshake recipe  made more satisfyingly sweet with PROTTIE® Soymilk Drink Mix (Caramel).
Have a safe and intimate beach-themed summer bonding away from the beach. Remember: as long as you're all safe and having fun, it's a party worth remembering! For more summer menu ideas and more, log on to https://www.ajinomoto.com.ph/cookmunity/ .
Happy cooking!