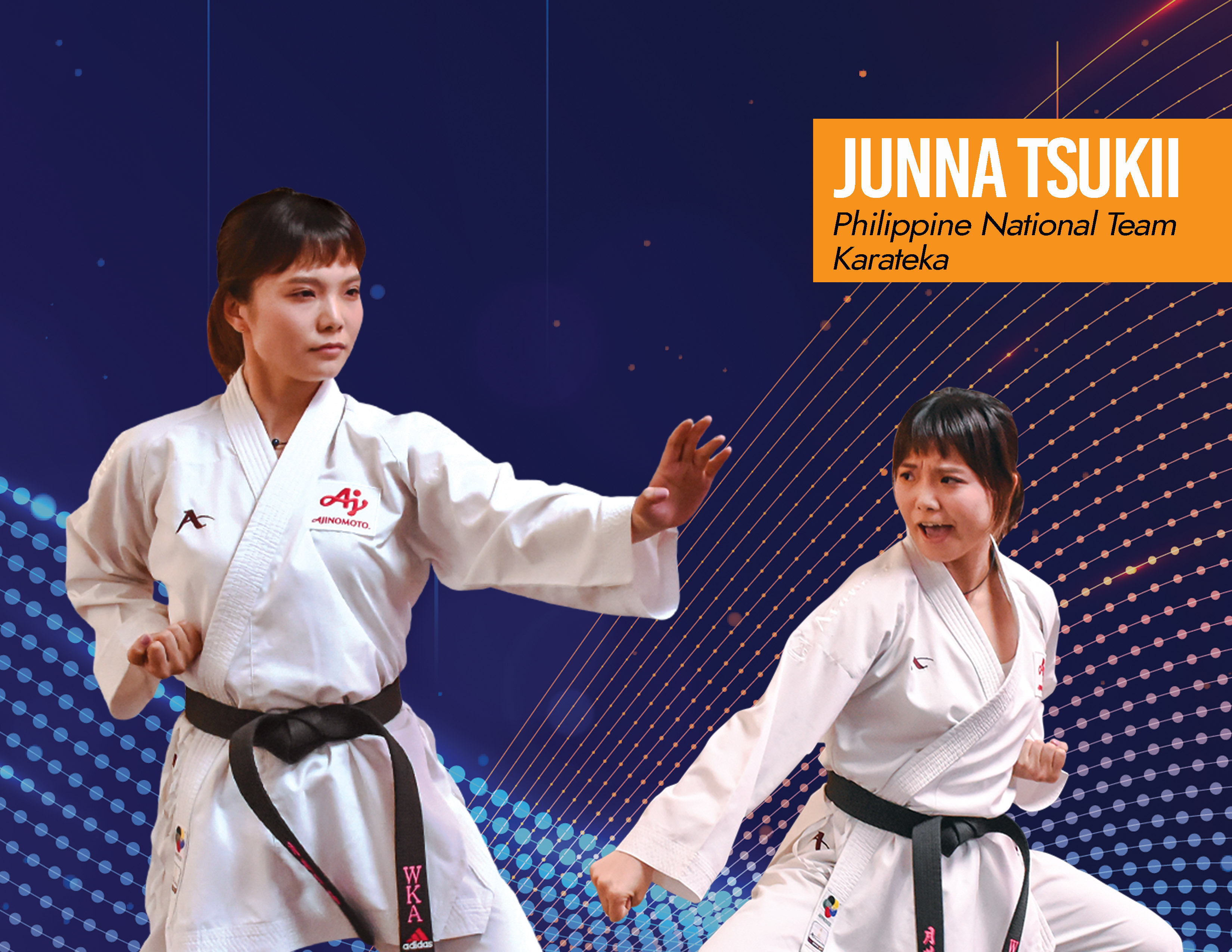 Physical inactivity not only during adulthood but as well as throughout childhood and adolescence will affect one's health in old age. If we continue to adopt an inactive lifestyle, our health may be compromised, and this may lead to future health problems such as cardiovascular diseases, obesity, and cancer.
Paired with a balanced diet consisting of healthy recipes , studies show that being physically active when young can influence your level of physical activity later in life. With this, parents should encourage their children to engage in sports or exercise as early as possible. Just like Ajinomoto's sponsored-athlete, Ms. Junna Tsukii, her father introduced her to karate when she was 7 years old. The Filipino-Japanese karateka then started competing at a young age.
Some parents want their child to engage into sports due to its numerous benefits which include improved physical fitness and mental strength along with physical agility. Other benefits include having self-discipline, respect for others and self and being determined to work towards your goals.
"Karate taught me that if you make an effort, you can become stronger," Junna said.
These benefits are also the reason why Junna's father taught her karate. Now, the 28-year-old karate competitor is SEA Games bound and is gunning for the Tokyo 2020 Olympics wherein karate will make its first appearance on the games programme.
Her latest achievements include winning the bronze medal in Female Kumite -50 kg at the 2019 WKF (World Karate Federation) Karate 1-Series A – Santiago Tournament, which is a Tokyo 2020 Olympics qualifying event in Chile. Junna is currently at the 12 th rank of the WKF World Ranking (Female Kumite -50kg).
Meanwhile, just like how she started at a young age, Junna also teaches children karate whenever she is not training or competing since she believes that "it is good for children to be involved in sports early on to build up their confidence, to give them the discipline and to maintain a healthy lifestyle."
She then reminded parents that winning is not the only thing in karate and that they should never compare their child with others.
"There is a lot to learn by competing, but that's not all. Whether your child wins or loses the game, please be happy to grow your own child. The most important thing is respect the will of children," Junna said.
As an athlete, Junna shared that the food she consumes is vital for her general health and well-being. Proper nutrition and supplementation are necessary to support her body to recover from intense training, achieve ideal weight and perform well during matches. "The demands of playing sports to your body will also train you to eat properly and maintain healthy diet. To win in life, let's continue to nourish our future champions," said Tsukii.
This is why Ajinomoto Philippines Corporation (APC) extended Ajinomoto's ASEAN Victory Project to support Junna in terms of providing nutritional support as well as to help athletes build their winning physiques for optimum performance. Recently, the company introduced a new sports nutrition brand called aminoVITAL™. It is a jelly drink that contains 3,000mg of Branched Chain Amino Acid (BCAA) that can help reduce damage and fatigue caused by high-intensity training or strenuous physical activity.
Ajinomoto Co., Inc. is one of the Platinum sponsors for the 30 th Southeast Asian Games which is touted to be the biggest in history with 56 sports and 523 events. With its strong business presence and familiarity of local food cultures, APC seeks to help Filipinos achieve better quality of life through proper nutrition and maintaining active lifestyles.
References
Five Important Benefits of Karate Training for Children. (2016). Retrieved from https://www.learnpick.in/blog/benefits-of-karate-training-for-children
Qasim, S., Ravenscroft, J., & Sproule, J. (2014). The Effect of Karate Practice on Self-Esteem in Young Adults with Visual Impairment: A Case Study. Australian Journal of Educational & Developmental Psychology, 14, 167-185. Retrieved from https://files.eric.ed.gov/fulltext/EJ1041674.pdf
Van Oostrom, S. H., Smit, H. A., Wendel-Vos, G. C., Visser, M., Verschuren, W. M., & Picavet, H. S. (2012). Adopting an Active Lifestyle During Adulthood and Health-Related Quality of Life: The Doetinchem Cohort Study. American Journal of Public Health, 102(11), e62-e68. doi:10.2105/ajph.2012.301008
Disclaimer:
This blog contains general information about exercise, fitness, diet, nutrition and related subjects intended for general educational purposes only. The words and other content provided in this material, and in any linked or referenced materials, are not intended and should not be construed as a health, medical, fitness, diet or nutrition advice. Always consult with a licensed physician and/or health workers before beginning any exercise, fitness, diet or nutrition routine especially if the reader is pregnant or having a special medical condition. Information presented herein, are in no way intended to substitute formal and legitimate consultations with your healthcare providers.
The views expressed on this blog and website have no relation to those of any academic or organizations mentioned as reference in this article.