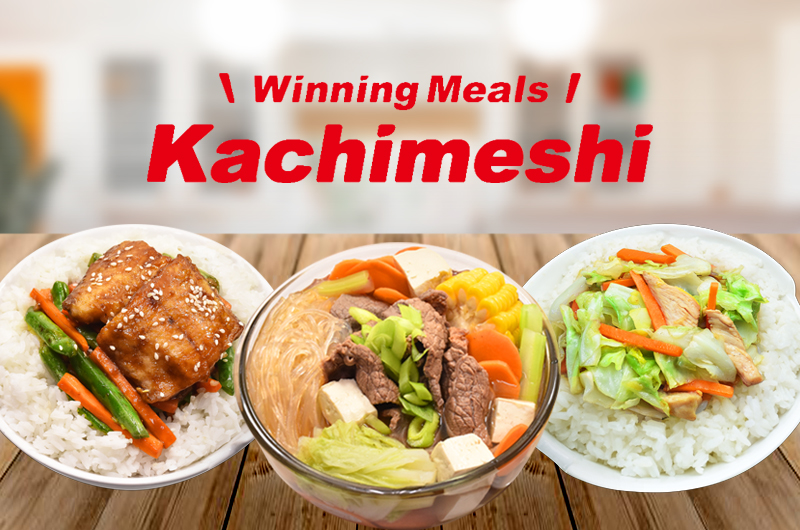 Whether you're an athlete or not, a nutritious diet is optimal to fuel your body. It will always affect how well you will perform in sports or in life. Having a nutritious diet leads to a healthy lifestyle while reducing your risk to chronic diseases. With a multitude of healthy recipes in the Philippines , you can improve your well-being and quality of life.
According to the International Association of Athletics Federation , athletes who meet their nutrition goals will have the following benefits: optimal gains from the training program, enhanced recovery, achievement and maintenance of an ideal body weight and physique, reduced risk of injury and illness, confidence in being well-prepared for competition, consistency in achieving high-level performances and such.
It is for these reasons that Ajinomoto Philippines Corporation introduced "Kachimeshi" or Winning Meals to equip athletes with knowledge about proper nutrition and supplementation.  Try these recipes which has the good nutritional balance that will "make (proteins and calcium), move (carbohydrates and fats), and arrange your body (vitamins, minerals and fiber)."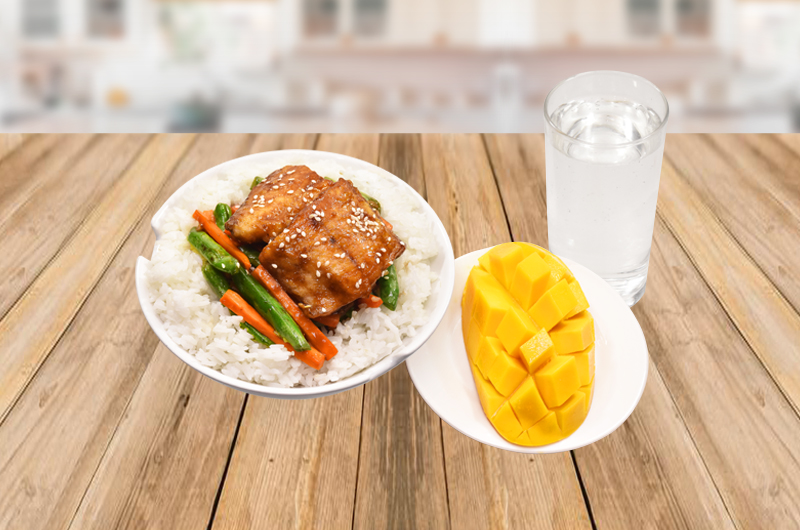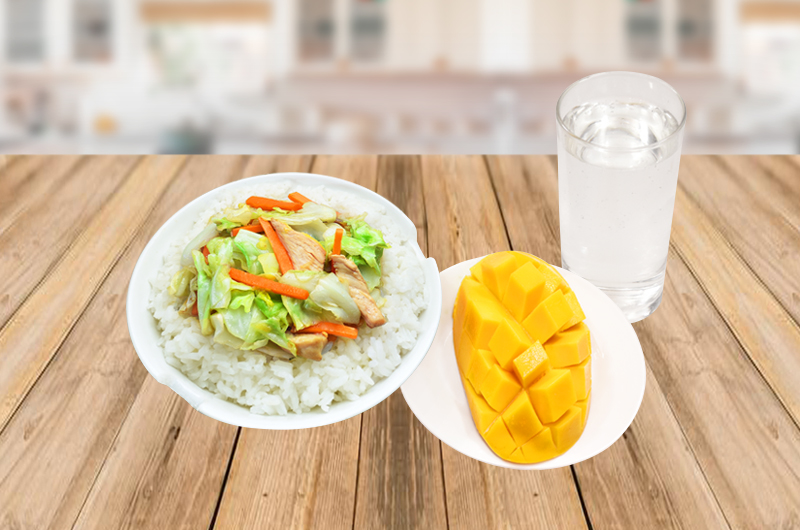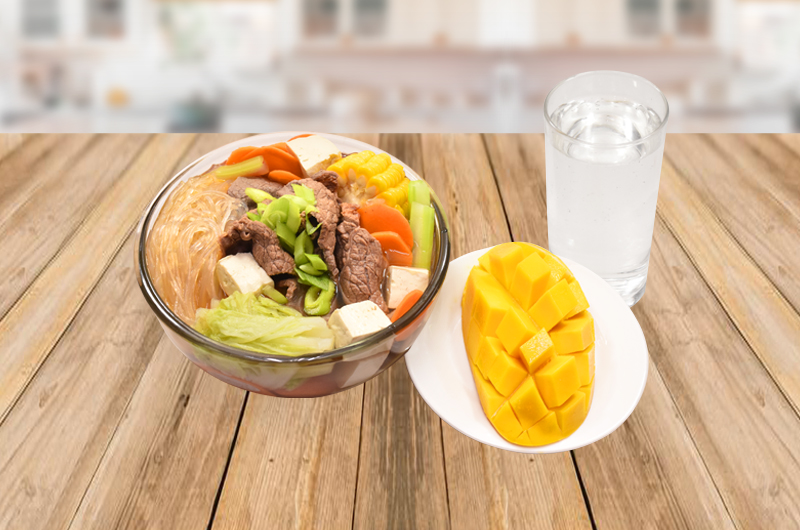 Meanwhile, if you are not an athlete, here are the health hurdles that you could win over with optimal nutrition:
WIN OVER NON-COMMUNICABLE DISEASES
The World Health Organization reported that non-communicable diseases like cardiovascular diseases, diabetes, cancer and chronic respiratory diseases are the leading causes of death in the Philippines. Around 450,000 Filipinos die annually because of these diseases. This accounts for the 68% of all deaths recorded in the country. A healthy diet provides proper nourishment of vitamins, minerals and nutrients while engaging in physical activity strengthens the body and aid in weight management. Both contributes to the maintenance and sustenance of a healthy body and immune system.
WIN OVER MALNUTRITION
Our weight influences our overall health. Being overweight or underweight increases the risk of developing NCDs. Add to that, being on the heavier side may also bring harm to the joints and affect mobility. Always remember that there is no single diet, diet pill, diet fluids that encourages people to eat everything they want in uncontrolled proportions yet promised to achieve a healthy weight and expect an improvement in health.
WIN OVER LETHARGY
Our bodies will always derive energy from the food and fluids we consume. It will always utilize carbohydrates and fat for energy production while protein will be the last energy reserve when the two former nutrients are fully depleted. Complex carbohydrates (starches and whole grains) provide a lasting energy supply. Healthy fats consumed from a balanced diet also provide essential energy for a day's use when carbohydrates are fully used up. Proteins, on the other hand, mainly functions for muscle building and growth to support your movement. They may have different main functions, but altogether, they provide us sufficient energy enough for a day's activity. It is important to get all these nutrients during breakfast, lunch and dinner.
WIN OVER MENTAL BATTLES
Research studies have shown that a healthy and balanced diet may influence the regulation of emotions and cognition. Consumption of healthy diet leads to consumption of vitamins, minerals, nutrients, antioxidants and omega-3 fatty acids that were observed to reduce the risk of depression. On the other hand, it was shown that engaging in exercise leads to production of endorphins and serotonins (happy hormones) which was observed to improve mental health by reducing anxiety, depression and negative mood and contribute to improvement of cognition and self-esteem.
WIN OVER UNHEALTHY AGING
Increased longevity is usually associated with an increase in multiple chronic conditions which sometimes lead to disability or morbidity. According to studies, healthy diet and exercise can reduce the rate of functional decline, onset of diseases, and depression that usually comes with age. Consumption of healthy diets rich in vitamins, minerals and antioxidants strengthens the aging person's defense against sickness and diseases. It also helps in preventing the premature aging of the skin. Meanwhile, engaging in regular exercise maintains and improves the aging body's strength and flexibility usually affected by increased age.
References
Burke, L., & Maughan, R. (2013, May). Nutrition for Athletics. Retrieved from https://indianathletics.in/wp-content/uploads/2019/07/IAAF-Practical-Guide-to-Nutrition-May-2013.pdf
Drewnowski, A. & Evans, W.J. (2001, October 1). Nutrition, Physical Activity and Quality of Life in Older Adults: Summary. The Journals of Gerontology: Series A. 56 (2). 89-94. https://doi.org/10.1093/gerona/56.suppl_2.89
Lai, J.S., Hiles, S., Bisquera, A., Hure, A.J., McEvoy, M., & Attia, J. (2013, November 6). A systematic review and meta-analysis of dietary patterns and depression in community-dwelling adults . The American Journal of Clinical Nutrition . 99(1). 181-187. https://doi.org/10.3945/ajcn.113.069880
Sharma, A., Madaan, V. & Petty, F.D.(2006).Exercise for mental health. Primary Care: The Journal of Clinical   Psychiatry. 8 (2). 106. doi: 10.4088/pcc.v08n0208a
World Health Organization. (2018, May 11). UN Joint Programming mission to the Philippines: UN supporting the Philippines to tackle the epidemic of noncommunicable diseases (NCDs). Retrieved from https://www.who.int/ncds/un-task-force/joint-programming-missions/philippines-may-2018/en/