3 Tips to Serve Safe and Delicious Holiday Meals
December 18, 2020 8:00 am
---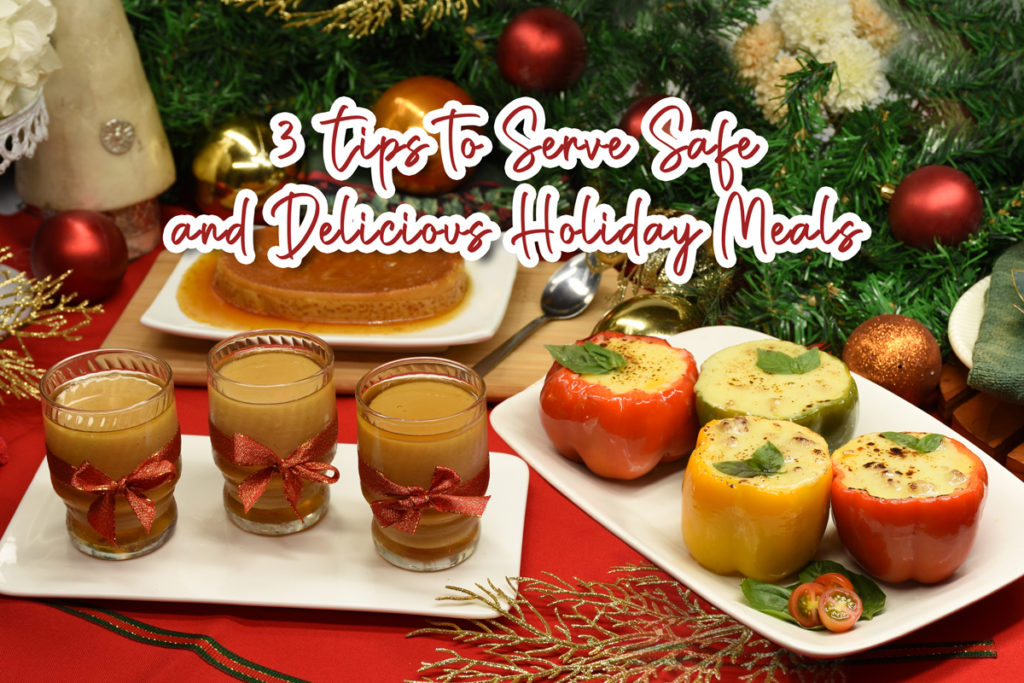 As Filipinos are set to celebrate Christmas in the face of this global pandemic, the Department of Health (DOH) issued Circular No. 2020-0355, reiterating the minimum public health standards for mitigation of COVID-19 during the holidays. The DOH circular states that:
Limit the number of people in family and social gatherings and activities, preferably people within the household;
Avoid high-touch surfaces and ensure cleanliness of surroundings;
Household items may be contaminated by respiratory droplets. Hence, avoid unnecessary touching of surfaces and sharing of household items. Clean and disinfect regularly and ensure proper disposal of waste especially used tissues and face masks; and
For family gatherings, pre-plated food service is encouraged. Buffet-style food service may increase contact among individuals.
To observe these safety protocols, COOKMUNITY® laid out some tips to help you serve safe and delicious holiday meals:
Serve fresh and well-cooked food
Preparing for Christmas dinner could take almost a whole day for some households. And although it requires early preparations especially in trying to cook a number of dishes, it would be ideal to serve freshly cooked food for your loved ones.
Rather than letting all the food sit on the table for a long time, try to serve them right out of the pan or oven. If you aren't going to serve the food right away, you may cool it down, put the dish in the refrigerator then reheat before consumption. Freshly-cooked food will protect you from foodborne illness during the holidays.
Check out this link for delicious holiday recipes done in under 45 minutes.
Serve pre-plated food
Pinoys commonly lay out platters of food on the table for each one to fill their plates with food. However, our dining tables and serving spoons are high-touch surfaces or items, which could put people at risk as it increases contact among individuals.
As a precaution, DOH recommends that we serve pre-plated food. This is actually an opportunity for us to make individual plates more festive and appetizing. To make this happen try to serve colourful and tasty dishes like this Stuffed Bell Peppers. This is an easy to follow recipe that could add an interesting touch to your food plate.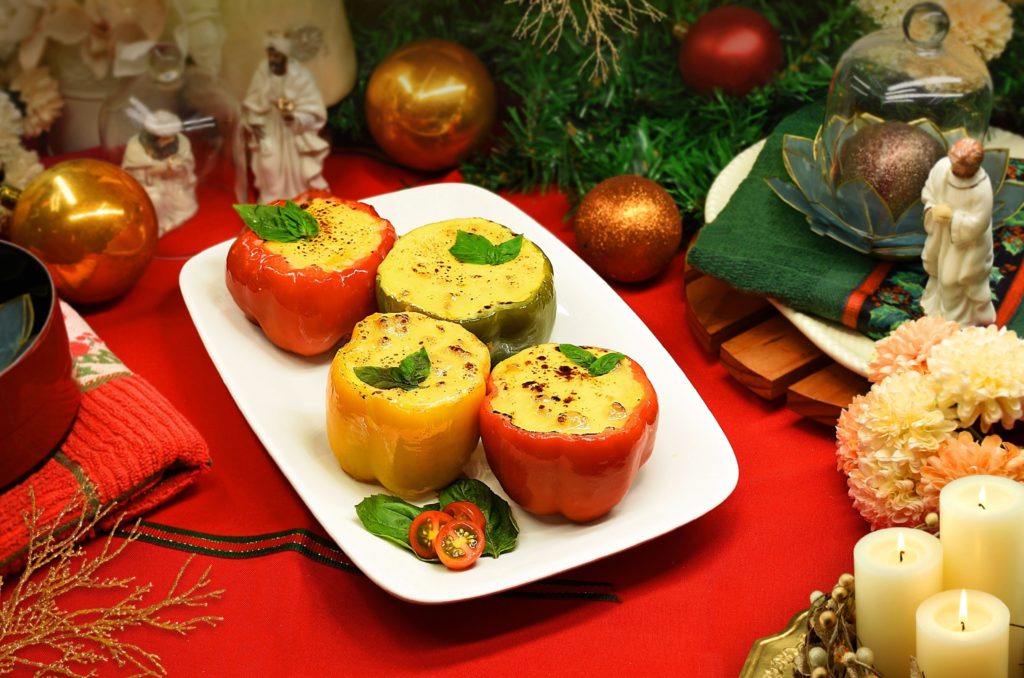 Serve food in bite-size pieces or individual containers
Inspired by beautiful dessert buffets, you can offer a selection of savory food and sweet desserts in individual bite-size pieces or containers. This is also ideal when hosting/attending virtual parties, this way each person can get their share of food and have hassle-free time eating them in front of their computers or gadgets.
Take this classic Caramel Jelly recipe, usually served in a platter for sharing, but now the gelatin mixture, initially in liquid form, is poured in shot glasses for individual servings. These can be cooled down and chilled to make it set to its firm texture. This recipe is made with the yummy caramel flavor of Prottie® Soymilk Drink Mix. You may also check out our Nacho Cups recipe for added inspiration.
Show your love to your family and loved ones by observing these safety protocols. Have a safe and happy holidays from your COOKMUNITY® family!