4 Recipes Perfect for Rainy Days
---
It's the rainy season! Getting up in the morning becomes challenging due to the cool breeze plus the soothing sound of the pouring rain that pulls you back to your bed. Talagang mas masarap matulog at magbalot sa kumot. But what else keeps us warm in this cold rainy weather? Definitely a nice hot bowl of soup, na bagay na bagay sa lamig ng panahon.
"Sa lamig na hangin na dinadala ng ulan, ang magbibigay yakap ay ang mainit na sinabawan." Kaya tara na! Let's prepare these appetizing soup dishes that will surely keep you warm and healthy.
Make this hearty Chicken Noodle Soup, na mapapa-"wow sarap!" ang iyong family. Not only is this delicious, but also good in maintaining the blood pressure because this recipe contains less sodium with the help of AJI-NO-MOTO® Umami Seasoning! And it's super easy, too. Just sauté onion in a pan with oil. Next, add your sliced ham and shredded chicken breast. Pour in homemade chicken broth and let it boil for 15 minutes. Then, season with fish sauce and AJI-NO-MOTO®. Add the fresh egg noodles and beaten eggs. Make sure to mix it well. To serve, transfer in a bowl then enjoy with toasted garlic and chopped spring onions.
You can enjoy this soup with any meal of the day! Pair this dish with some vegetables and fruit for a complete meal of Go, Grow, and Glow foods! Just a quick fun fact about chicken: chicken has Tryptophan, an amino acid that is responsible for raising Serotonin levels in your brain. Serotonin is the key hormone that stabilizes our mood, feelings of well-being, and happiness. Kaya mga ka-Cookmunity, in this gloomy weather, bagay na bagay talaga si Chicken Noodle Soup!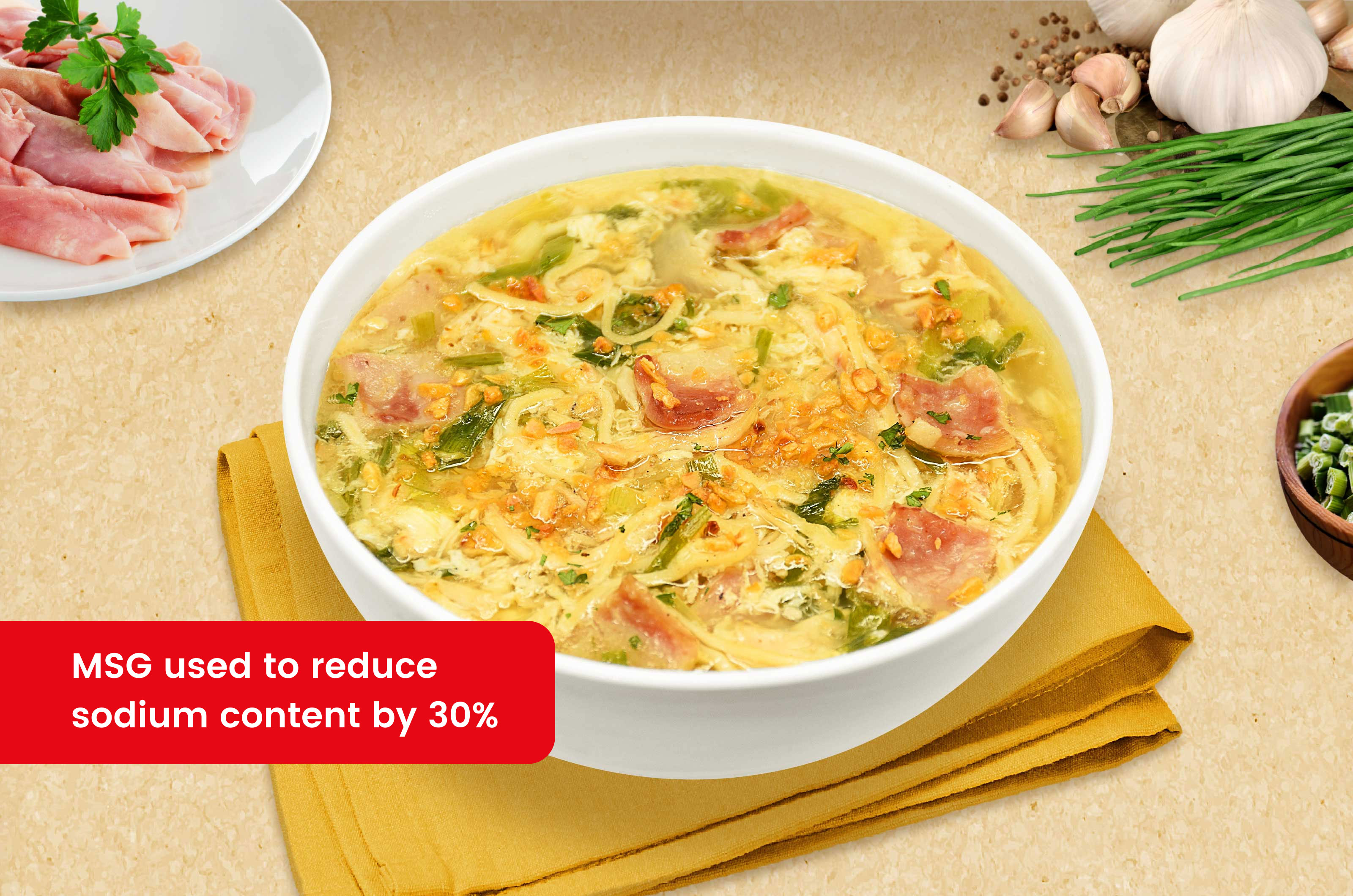 Maulan na merienda? Make your merienda more special and affordable by cooking this soup na abot-kaya at pwedeng-pwede pangbenta rin! Get this Garlic Chicken Mami recipe made with AJI-SHIO® Garlic Seasoning Mix na swak sa bulsa at sa lasa! Here's how to make it:
First, prepare the chicken broth and the shredded chicken meat by boiling chicken breasts (with bones) in water until cooked. You can add more chicken bones to the boiling water for a more flavorful broth. Set aside chicken meat and broth in different containers and discard the chicken bones. In a separate casserole, heat oil then sauté chicken breast. Add in the prepared chicken broth and bring to a boil. Season soup with AJI-SHIO® Garlic, then mix well. AJI-SHIO® Garlic gives the dish a garlic taste and aroma without using actual garlic! To serve, assemble cooked mami noodles in a bowl then add chicken broth. Top with shredded cabbage, chopped spring onions, black pepper, and sliced boiled egg.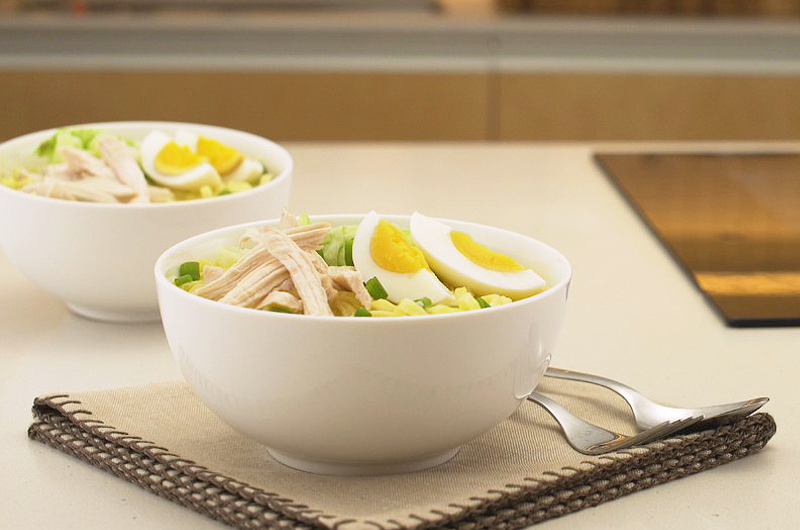 This easy-to-cook Garlic Chicken Mami recipe uses chicken breast, which is a leaner choice of meat making it an excellent source of protein with lesser fat! Click here for the full recipe link.
Want something more filling? Try this Beef Bulalo recipe packed with protein and vegetables that contains essential vitamins and minerals to keep our bodies in optimal health! And guess what, this recipe also contains less sodium thanks to AJI-NO-MOTO® Umami Seasoning!  This one pot dish will surely be a family favorite and will remind you of the famous bulalohan in Tagaytay.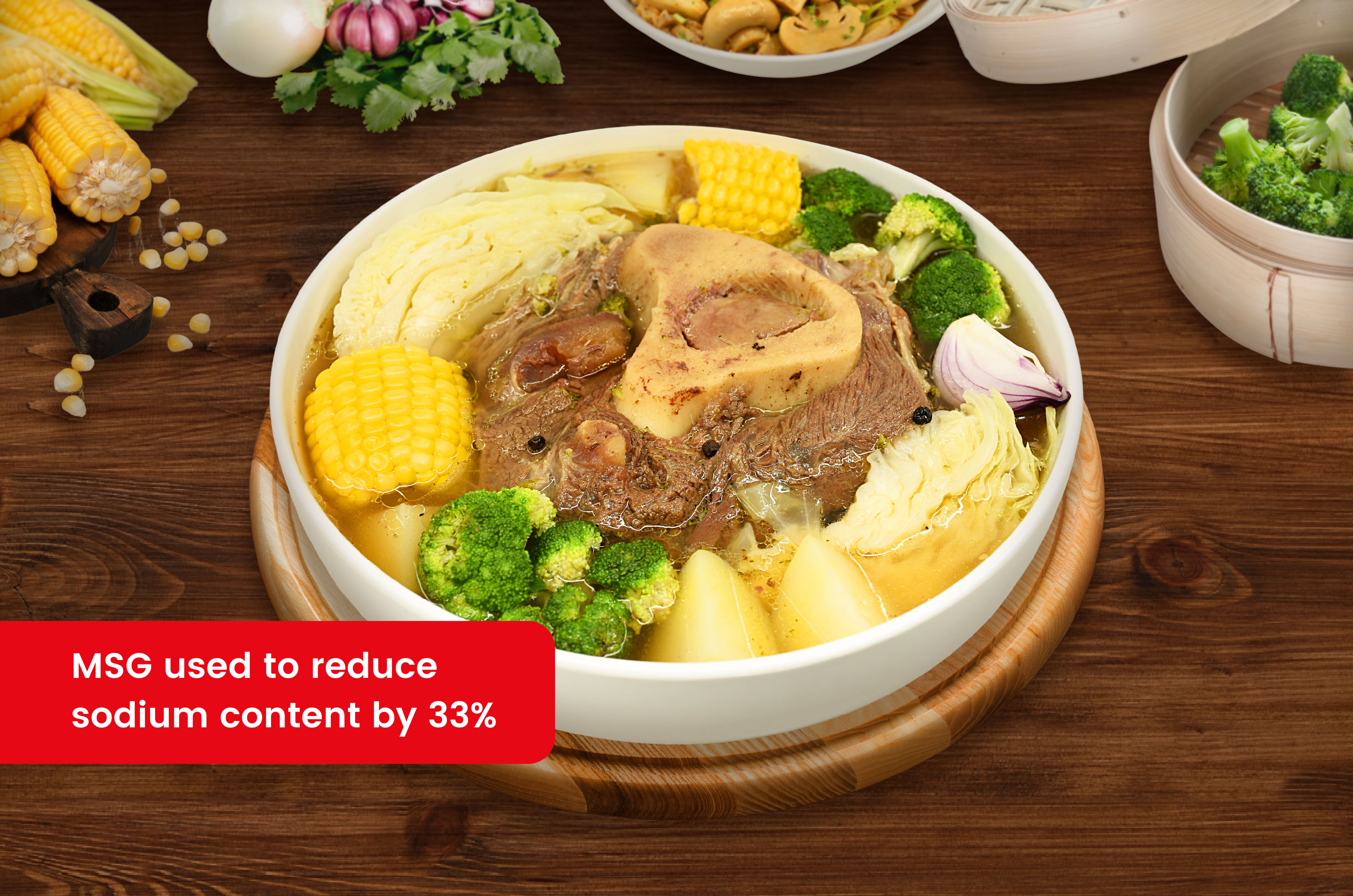 To start, add beef and water in a pressure cooker. Cook beef for 30 minutes. Add the onion, sweet corn, and potatoes and cook until corn and potatoes are half tender. Season with fish sauce, peppercorn, and AJI-NO-MOTO®. Lastly, add cabbage and broccoli and simmer for 1-2 minutes. Adding broccoli and corn to your usual bulalo increases the dish' fiber and Vitamin A content! Serve this dish in a bowl while hot.
When cooking with a pressure cooker, ensure that it's tightly sealed. After cooking, be careful to let the steam out first before opening the lid. When pressure cooker is not available at home, simmer water in a pot to tenderize the beef. Avoid cooking it in high temperatures and rapid boiling water as this will only toughen the meat. Click here for the full recipe link.
Gusto mo naman ba ng sinabawang gulay? Try Dinengdeng, a one-pot Ilocano dish also known as "Abraw" or "Inabraw", commonly compared to Laswa (an Ilonggo dish), Bulanglang (a Batangas dish), and Pinakbet. Cook this recipe with AJI-GINISA® Flavor Seasoning Mix to achieve a ginisarap dish that will definitely suit your taste buds!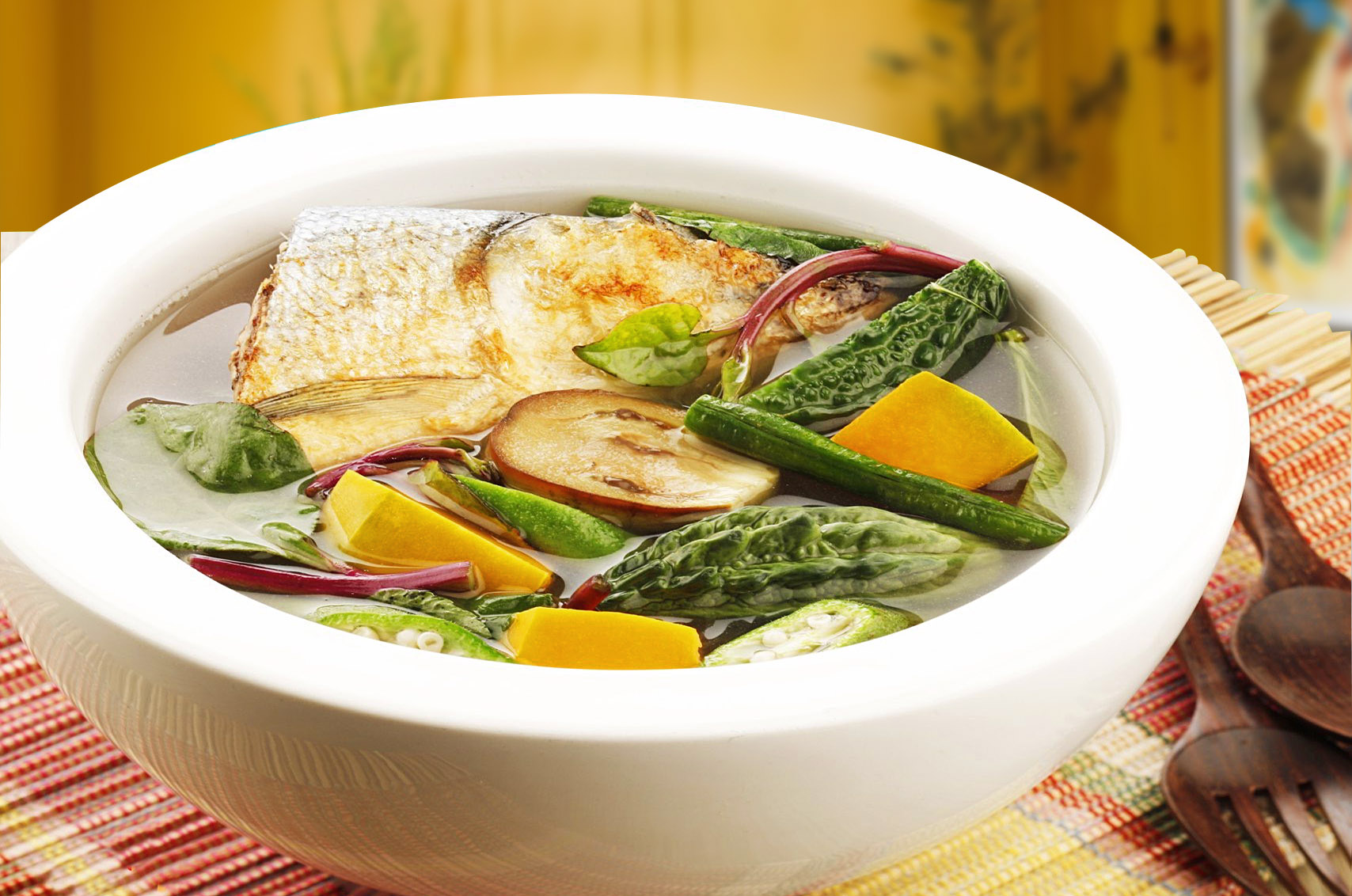 In a casserole, combine ampalaya, eggplant, squash, okra, sitaw, bagoong isda, and water. Bring this to a boil then simmer for 5 minutes. Season with AJI-GINISA® to bring out the natural flavors of the vegetables and to add a gisa taste. Lastly, add the saluyot leaves, alugbati leaves, and fried or grilled fish. Serve while hot.
Dinengdeng contains a variety of vegetables that are rich in dietary fiber that helps decrease LDL or bad cholesterol in our bodies! Enjoy this sinabawang gulay with a cup of rice and a piece of fruit to have a balanced meal.
In this sweater weather, you will surely crave for something hot to warm yourself up. Kaya subukan niyo na ang recipes na 'to for the coming rainy days! For updates on new recipes and blogs, come visit and follow our Facebook Page Cookmunity® by Ajinomoto Philippines.