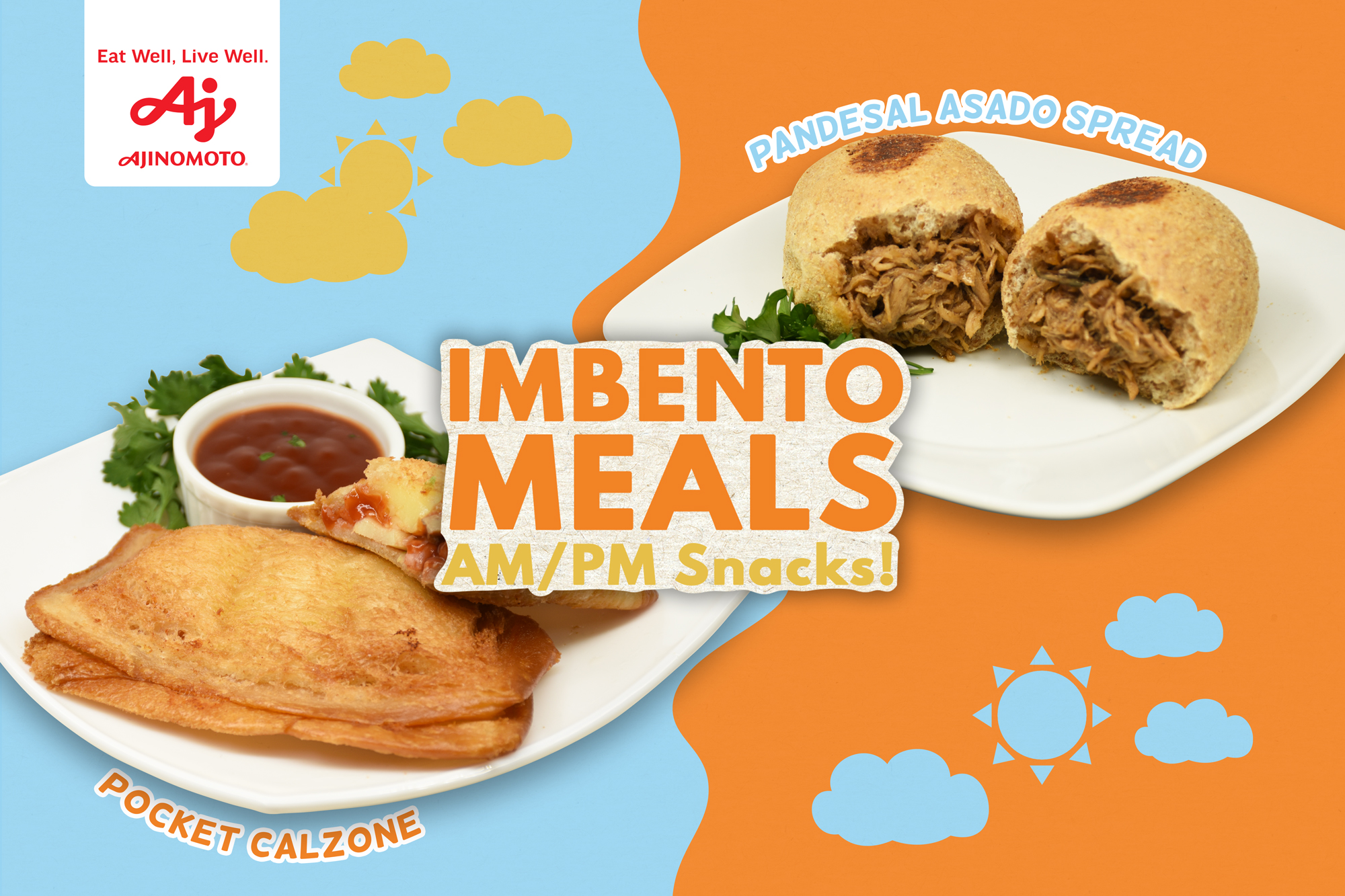 It has been a difficult year for everyone as the COVID-19 pandemic brought a halt into our lives. Although the brand new year brings new hope, several protocols will remain the same. Most of us will still be confined at home, which could have varied effects on each one of us and can even be frustrating especially to kids who love to explore the outdoors.
After the holiday break, many Filipinos will  get back to online classes and working from home or on-site.  COOKMUNITY® will start the year with fresh kitchen inspirations to help homemakers with the important task of serving good and enjoyable meals to their family.
Kitchen work could be hard when we reach 'sawa' (fed up) factor as a result of serving the same kinds of meals weekly. Since junk foods are aplenty, it is easier for some to just give in to these foods during snack time even if they are foods with empty calories which are mainly composed of salt, sugar, fats and/or oils. But this should not be the case if we can introduce new and exciting menu to our usual dishes.
One of the essential parts of good nutrition is to add variety to day-to-day meals and so COOKMUNITY® will help you turn 'sawa' factor into 'wow' factor with our new batch of snack recipes this January.
Pinoy households would usually stock up on pandesal or tasty bread, a loaf of white bread, which are both widely sold in bakeries around the neighborhood and in groceries. This is because bread is Filipinos' go-to snacks, customarily paired with coffee, milk or chocolate drink.
Imagine a pizza folded in half, this is the dish called calzone (Italian word that is pronounced as it is spelled "cal-zo-ne"). This recipe is a local version called Pocket Calzone that will make use of tasty bread slices instead of pizza dough. The technique is to flatten bread slices with a rolling pin and spread over a mixture of common pizza ingredients like mushrooms, garlic, ham, tomato sauce, mozarella, and egg. The mixture is seasoned with AJI-GINISA® to give the dish a nice 'gisa' taste and aroma when cooked.
Before it is deep fried, the bread will be folded in half with each open side pressed to contain and wrap all the delicious ingredients inside the bread.
If you love siopao, you must try this recipe! This version is an upgrade to your common pandesal with butter or jam spread.
To make the Asado Filling, follow these simple steps: 1) Sauté onion and garlic and add the shredded chicken breast fillet, 2) Add water on the pan to boil it and 3) Season with soy sauce, Sarsaya® Oyster Sauce , brown sugar, bay leaf, star anise, and black pepper. Adding Sarsaya® Oyster Sauce , makes the filling richer and more flavorful. Once cooled, each pandesal can be filled with 1 1/2 Tablespoons of the Asado filling.
Try these special recipes to turn snack time more exciting for your family. Both dishes can be served and eaten conveniently. Check out our next blogs for more interesting and delicious 'Imbento Meals' !