Filipinos love for food is the reason why there are a lot of food businesses popping in every corner. Three meals a day is often not enough to satisfy us, sometimes we would consume snacks or what we usually call as meryenda either in the morning or afternoon or even both. But of course, there's nothing like enjoying home-cooked dishes that will comfort you throughout the day.
This fondness over home-cooked food and easy to cook ulam is a good opportunity for business. In our previous NegoSHIO blog , we provided a checklist to guide you on starting a bottled-food business from your home. If you are ready to venture on a food business that will require more effort, time, and capital – maybe opening an eatery, also known as carinderia or "turo-turo" is a small business that you could venture into.
Carinderia is a popular small food business, which is somehow already embedded in our culture. We see it everywhere – along roadsides or near public markets, schools, public transport – name it, there must be a carinderia hidden there that offers our favourite lutong-bahay dishes at a very cheap price.
While establishing a carinderia business does not require a big capital, it would entail management skills as operating such business is a tedious process.
Here are four factors that you should consider when putting up a carinderia business:
1. Capital
Bulk of your capital will not only be spent mostly on the ingredients. The rest will have to be exhausted on tables and chairs, cooking utensils, space rental, business permit fees, and manpower salary.
2. Labor
It would be hard to manage a carinderia on your own. Aside from the menu planning, you have to frequent the market for ingredients. Juggling all of these things is not a job for a one-man team, this is why you have to consider the need to hire a cook and other staff who will do the dishes, man the counter and serve the customers. As your customers increase, you will need more staff to handle all the work.
3. Location
We've heard this many times but the principle of choosing the right location, can really make or break your business. Even though carinderias are mostly home-based, you still need to assess if your area is frequented by people or if it is located where your target customers are.
4. Remember the 4Ms – Malinis, Masustansya at Masarap, Madaling Gawin at Mura
a. Malinis (Clean)
Ensuring food safety should be your top priority in this business in order to prevent foodborne diseases and outbreaks. The World Health Organization has five keys to safer food which include:
Keep food surfaces clean. Wash all utensils, plates, platters, and cutlery as soon as used;
Separate raw food from cooked food;
Cook food thoroughly, to the appropriate temperature;
Keep food at safe temperature, both for serving and storage; and
Use safe water and raw materials.
b. Masustansya at Masarap (Nutritious and Delicious)
Offer a variety of fresh, delicious and nutritious dishes that will cater to the different preference of your customers. As much as possible, do not limit their choices with a fixed menu plan even if these dishes are the best-selling ones. Customers would not enjoy the same variety of menu each day. You have to be innovative even though small eateries serve the usual home-cooked meals and you have to assure that your dishes will stand out from the rest.
In planning your menu, you also have to take into consideration the availability of supplies and ingredients which will affect your menu. It's given that some ingredients are seasonal and not available all year-round, you should also be wary of fish or shellfish advisories, poultry outbreak and such.
c. Madaling gawin (Easy to Cook)
You will prepare a number of dishes and you would not want to spend so much time from preparing. You can use Ajinomoto's line of seasoning to save you from all the hassle.
d. Magaan sa bulsa o Mura (Affordable)
Be reasonable in your pricing by properly calculating the total amount you have spent on the ingredients and the number of servings. You should also compute the overhead expenses like wages of your staff and transportation expenses.
We prepared two dishes that has complied with all of the "4Ms" needed – Garlic Fried Rice and Garlic Chicken Mami . You can definitely elevate these usual favorites from carinderias by using Aji-Shio® Garlic Seasoning Mix. If you season the garlic fried rice with Aji-Shio® Garlic , you will get all the garlic flavor you need without all the peeling or chopping – this does not only save your time and effort but also your money.
You could try this Garlic Fried Rice recipe that could serve 100 customers. You may sell this for ₱ 15 per bowl and earn as much as ₱8.75 per bowl (recipe cost as of October 2019).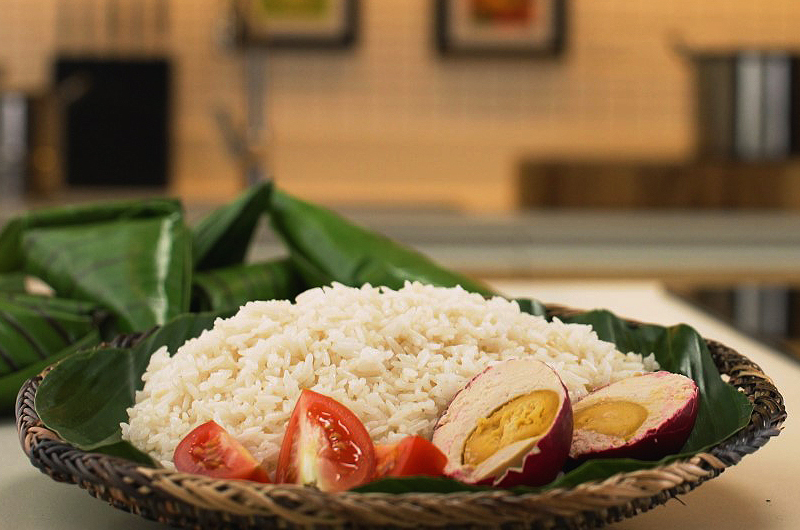 Meanwhile, as temperature somehow turns a bit colder than the usual during the "ber months," we tend to crave for a piping hot bowl of soup like Chicken Mami that comforts the soul. You can try this recipe of Garlic Chicken Mami which is often enjoyed as a carinderia fare.
You could also serve 100 customers with this simple recipe that will surely be a hit once you add more garlic flavor using Aji-Shio® Garlic . You may sell this for Php 15 to Php 20 per bowl and earn a profit of at least Php 4.39 per bowl . Your profit will be around P439 if you sell all of the 100 servings (recipe cost as of October 2019) .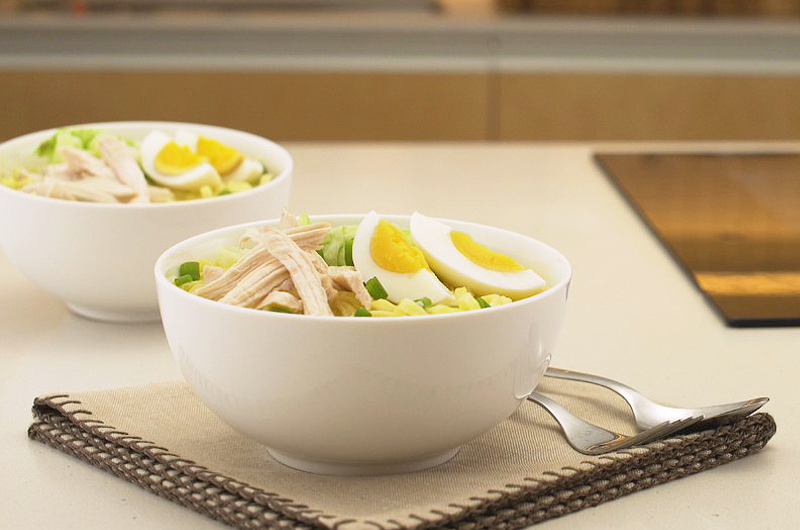 With all of the four factors mentioned above, you also need to remember that you have to prioritize service as well because no matter how delicious your dishes are, if your staff are not friendly and warm, then there is a big chance to lose them to your competitors.
It is important for you to understand that the success of your business is dependent upon your customers. The end goal is to satisfy them by providing not just what they want in terms of delicious food but also what they need in terms of nutrition.
On top of that, you have to be consistent with your service and this includes constantly offering new dishes that will give them more reasons to keep on coming back to your carinderia. By using your easy to cook ulam recipes and following these guidelines, you can have your own successful negoSHIO.
References
Carinderia Business: How to Open Your Turo-Turo Eatery. (2019, September 30). Retrieved from https://www.pinoynegosyo.net/business/carinderia-business-1140.html
Food Safety: What you should know. (n.d.). Retrieved from http://www.searo.who.int/entity/world_health_day/2015/whd-what-you-should-know/en/
Only true Pinoys can relate to these 6 carinderia experiences. (2018, March 26). Retrieved from https://filipinotimes.net/feature/2018/03/26/true-pinoys-can-relate-6-carinderia-experiences/