Party at Home: Birthday Menu Ideas
September 10, 2020 4:48 am
---
Birthdays are exciting. It's that one day in a year that is yours.
It's when your family members that you don't get to see very often go the extra mile to celebrate with you. It's when your friends stir up the weirdest surprises just to make you laugh. It's when you get to see everyone you love in one room.
After all, it's your day.
But in our current situation, things may not go as planned. Celebrations may not be as bongga and complete. Hugs become virtual, heartfelt greetings become social media posts. People who never miss your birthday could be missing it this year. But in a more positive perspective, everyone's safety could be the best birthday gift you could give to yourself this 2020.
Your birthday gathering may be small this year, but that shouldn't stop you from having a top-notch birthday menu! Blow out the candles and try these Filipino handaan recipes that can make any small gathering feel like a big success.
Bite-sized, easy to munch, full of flavor—ganyan dapat ang pica pica! These small but wonderful munchies are best enjoyed by the family while catching up with each other. Let's start with a classic, no fuss, sure-win finger food idea— Chicken Lollipops!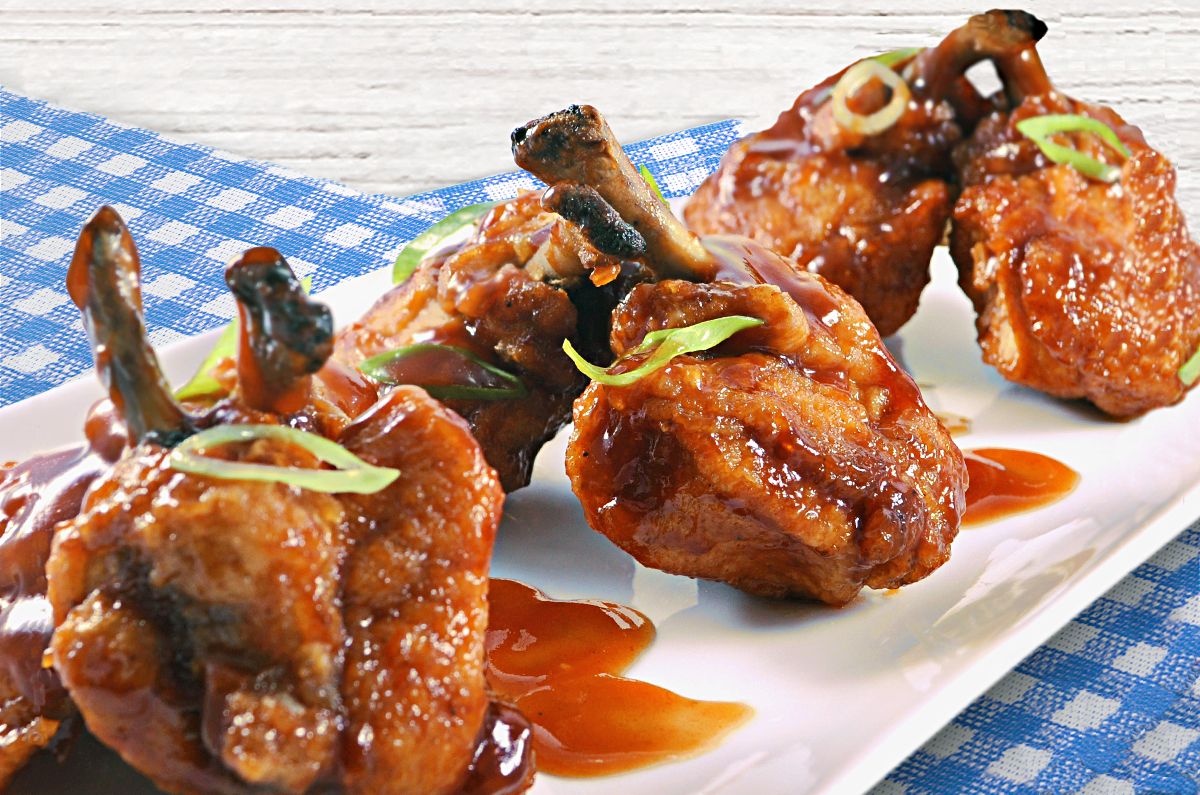 This classic Pinoy dish is already a party staple—juicy, crunchy, and tastes better when glazed! This conversation food is a guaranteed conversation starter. Ganun kasarap! (Tip: pwede ring gawing ulam !)
Check out our Chicken Lollipop recipe  made more tasty with TASTY BOY® Breading Mix (Regular).
And if you or your family are in for a healthy but delicious finger food experience, try this next Pinoy recipe ! Easy to make at siguradong simot sa birthday celebration— Cabbage Roll!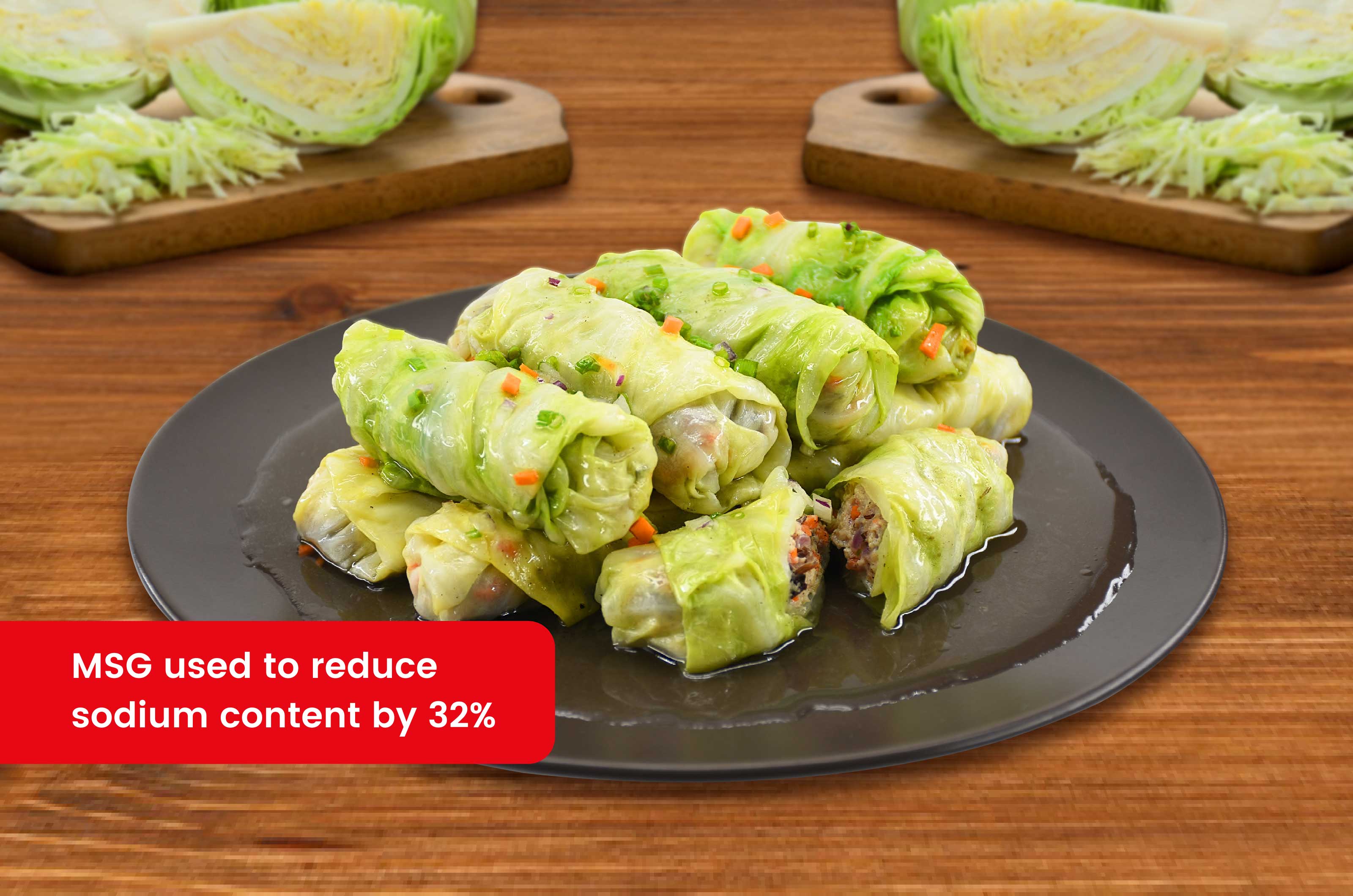 Mouthwatering pork filling, wrapped in cabbage leaves, and steamed to perfection—yan ang Cabbage Roll for the win! When the family tries this, ang magiging wish nila ay mag-birthday ka na agad ulit!
Check out our Cabbage Roll recipe  made more Umami-licious with AJI-NO-MOTO® Umami Seasoning!
Preparation time: 15 minutes
Cooking time: 15 minutes
Ikaw ang bida sa birthday mo, kaya dapat pang-bida rin ang ulam dishes ! Check out these Pinoy ulam recipes that can wow your everyone and will make them go for a second round!
Let's start off with a sure birthday winner: Meatball Kaldereta —sarsa pa lang, happy na ang handaan!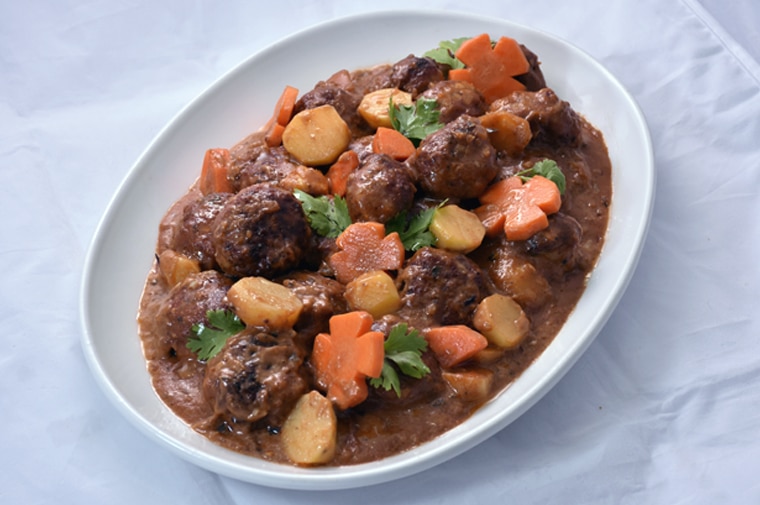 With its rich tomato sauce, juicy meatballs, paired with crunchy potatoes, peppers, and carrots to balance the flavor out—you deserve a birthday treat like this. Panalo sa lasa, masarap ang celebration!
Make one for the next family gathering. Follow our Meatball Kaldereta recipe  made more savory with PORKSAVOR ® All-In-One Seasoning Mix.
Preparation and Cooking time: 30 minutes
And if you're up for a cheesy and scrumptious Pinoy handaan recipe , we've got you covered! Try serving Baked Tahong for your birthday, and thank us later!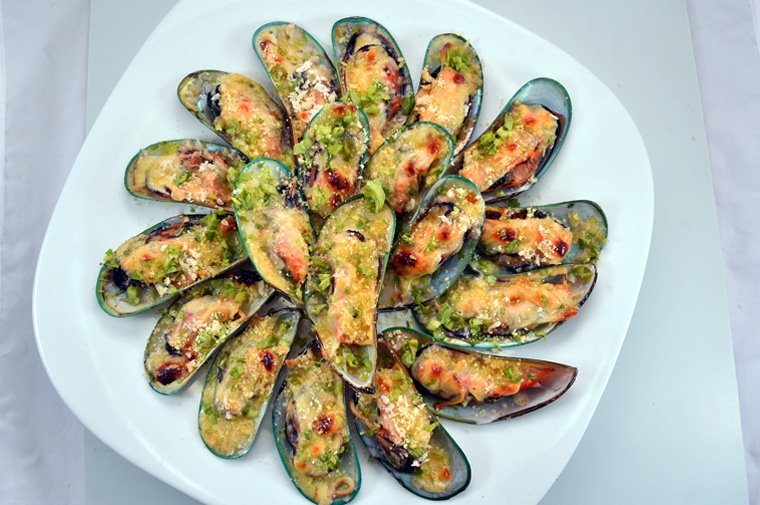 This Filipino recipe brings a cheesy twist to your birthday handaan. Indulge in melt-in-your-mouth cheese matched with the rich and tasty goodness of tahong. The best part is, it's easy to eat! Mapaparami talaga ang lahat!
Serve it hot, sizzling, and straight from the oven para mas katakam-takam. Easy lang 'tong gawin. Try our Baked Tahong recipe made more yummy with AJI-NO-MOTO® Umami Seasoning!
Preparation and Cooking Time: 1 hour
A Pinoy birthday celebration would not be complete without this next dish. This classic Pinoy recipe has inspired countless of memes shared on social media. Hindi talaga kumpleto ang birthday party kung walang Lumpiang Shanghai!
Crunchy, savory, nakakatakam, Pinoy na pinoy ang lasa! No wonder that this Filipino dish is an all-time favorite. This is best enjoyed with a homemade sweet and sour sauce as a dip. Make sure to make enough batches para hindi masimot agad!
Mag-wrap na ng masarap na Lumpiang Shanghai! Check out our step-by-step Lumpiang Shanghai recipe . This panalong party favorite is made more yummy with PORKSAVOR® All-in-One Seasoning Mix.
Preparation and Cooking time: 30 minutes
And let's not forget the ultimate P inoy handaan dish . If it's a Filipino birthday celebration, there should be pancit! Hindi mawawala yan. But instead of the classic Bihon Guisado, why don't we try something new, but familiar—like Pansit Palabok ? Pang-best birthday ever!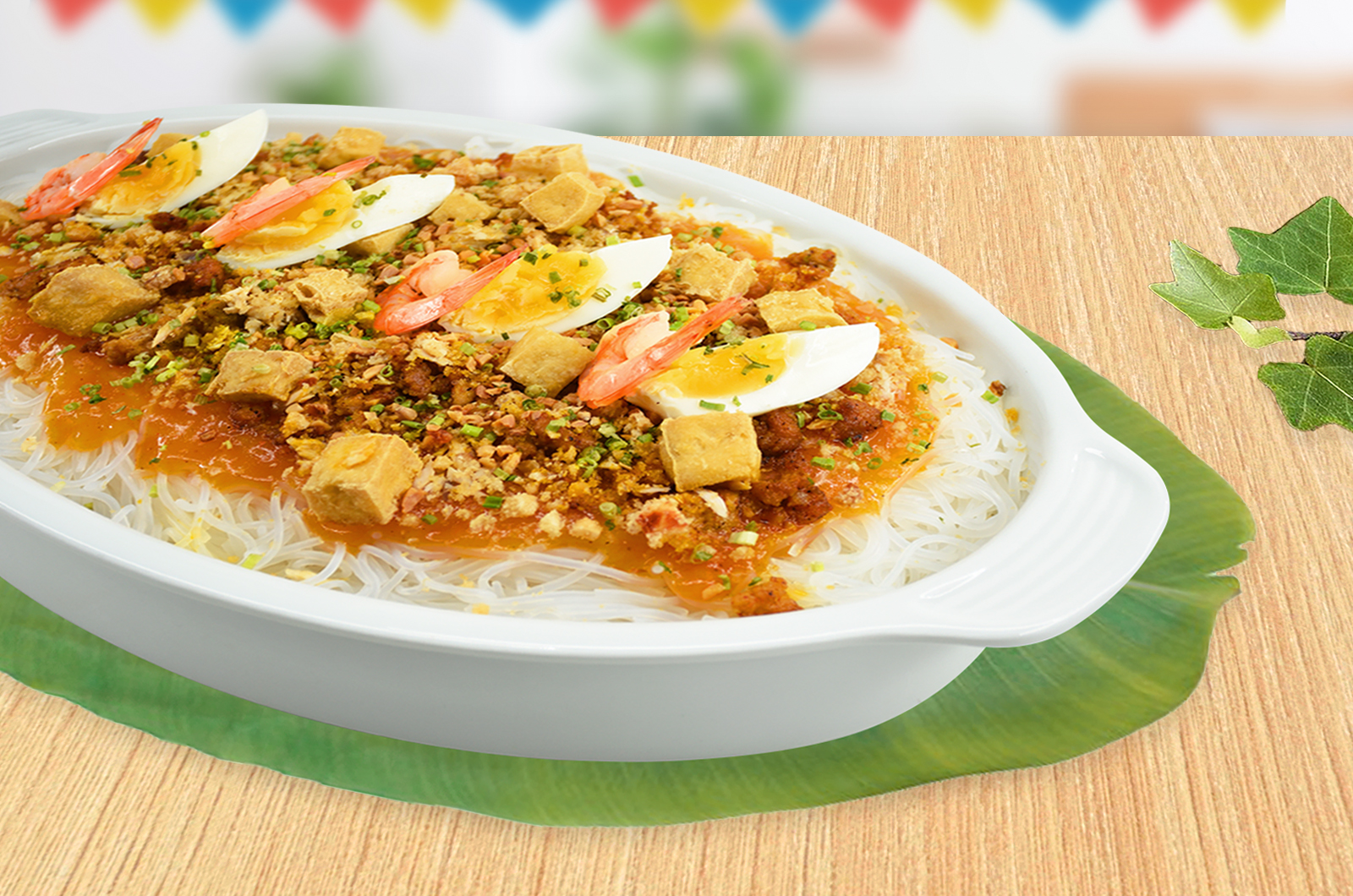 This classic Pinoy pancit dish could be your next handaan standout—with its creamy shrimp sauce, chicharon bits, eggs, and shrimp, mapapa-wish ka talaga for longer life!
Check out our Pancit Palabok recipe  made more nakakatakam with PORKSAVOR® All-in-one Seasoning Mix (250g).
And to make any birthday handaan more special, let's give our rice a delicious and fresh twist! Kahit kanin, dapat panalo pa rin! Try this fried rice recipe that's unique and tasty—let's make Hawaiian Fried Rice!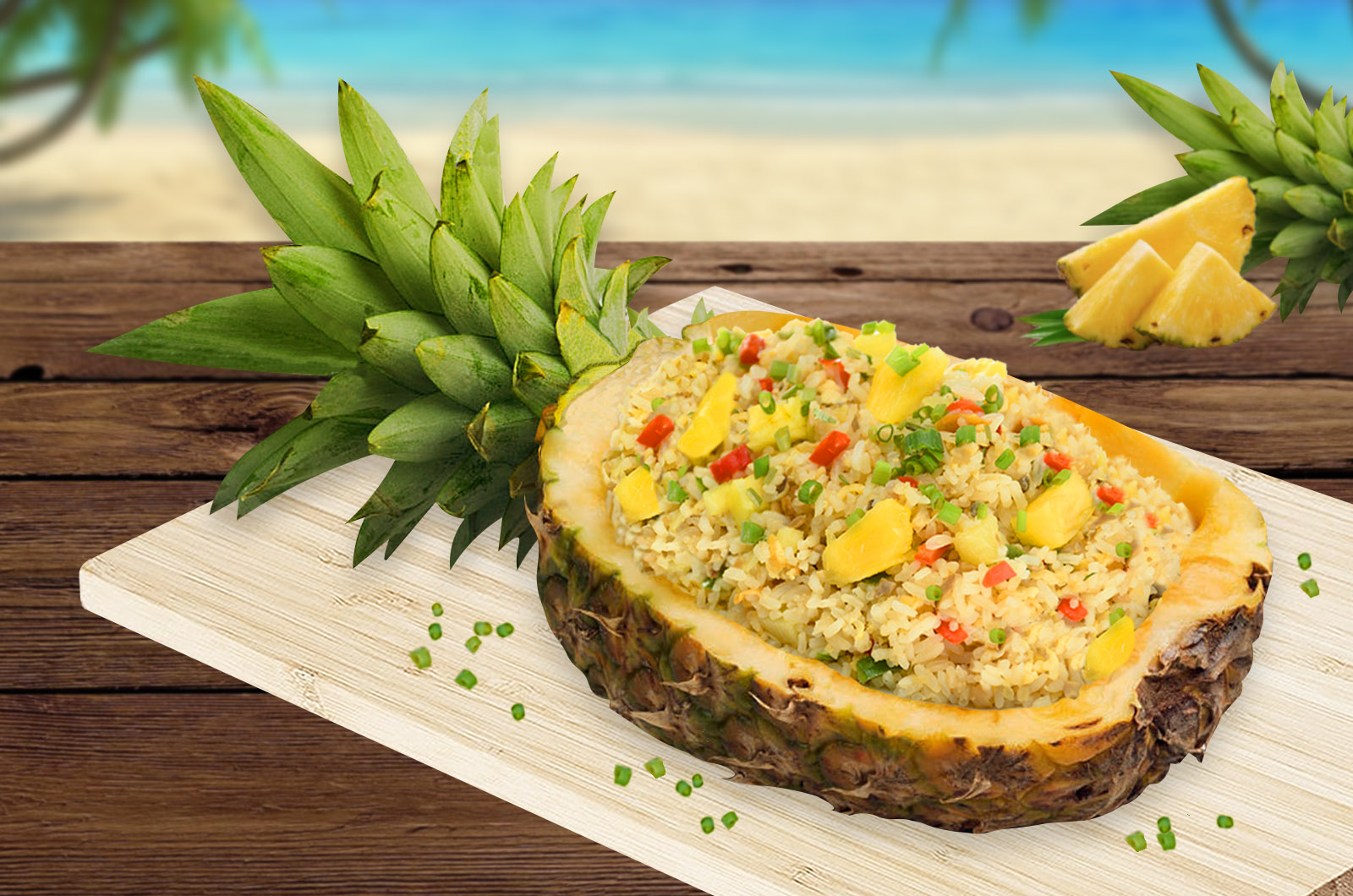 Sweet, delightful, with a little bit of tang—this rice can elevate any ulam recipe ! With chopped pineapples, mushrooms, bell peppers, and eggs—it might look like a dish prepared for hours, but super easy lang gawin!
Impress the fam with our Hawaiian Fried Rice recipe !  Mas pinaangat ang gisa taste with AJI-GINISA® Flavor Seasoning Mix!

Preparation time: 15 minutes
Cooking time: 10 minutes

Our birthday celebrations this year may not be as jam-packed as it used to be, but that doesn't mean that we can't continue celebrating with good food. Cherish every moment with your fam at home, stay safe, and enjoy the celebration!
For more mouthwatering dishes fit for any occasion, log on to https://www.ajinomoto.com.ph/cookmunity/ !