3 Easy Veggie on a Budget Recipes for a Healthier You
---
March 15, 2021 | 10:13 am
In a world where fried food, junk food, and fast food are more accessible than healthier choices, the challenge to eat clean feels more intimidating. And despite knowing how good vegetables can be for the body, we often let our taste buds decide what's best for us. The winner? Whatever tastes great and makes us happy!
Luckily, for an agricultural country like the Philippines, fresh vegetables of all kinds are easy to come by. Remember the Bahay Kubo song? We've got all those vegetables and more. And with little creativity and some flavorful help from umami, you can whip up delicious and nutritious vegetable meals without having to spend a lot. Trust us, kayang kaya mo 'to! Start with these simple recipes: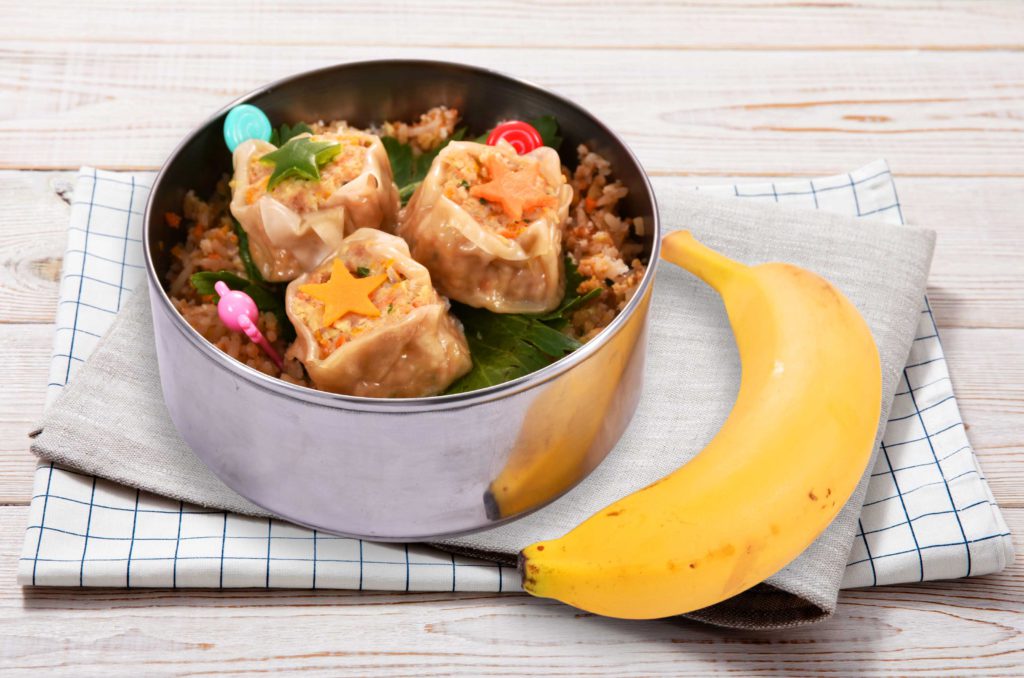 Chinese food is quite synonymous to comfort food. So when you need a nutritious pick-me-upper to get you out of that lethargic mood, go for this easy Veggie Siomai recipe! Steamed to perfection, this dish is highly nutritious and savory with less fat than the traditional Siomai.
For this dish, you'll need turnips, chayote, carrots, button mushrooms, squash, malunggay leaves, red onions, lean ground pork, egg, bread crumbs, soy sauce. Mix them all up, season generously with PORKSAVOR® All-In-One Seasoning Mix , and you're halfway there.
Now it's time to wrap your mixture in siomai wrappers. It's up to you how big you want your siomai to be, but our suggested serving size is about 30g to a piece. And once you're done, just leave it to steam for 20 to 30 minutes. You may even want to squeeze in a quick workout while they're cooking to max up your healthy lifestyle.
Serve it hot with a toyomansi sauce on the side and your Veggie Siomai is ready to be enjoyed. Notice the colorful mix of vegetables? This dish is loaded with fiber, phytochemicals, a good amount of Vitamin C and beta carotene– a good way to boost your health!
The next time you crave dimsum, come get some! Try this healthy Veggie Siomai recipe made savory and heartwarming with PORKSAVOR ® All-In-One Seasoning Mix.
Preparation and cooking time: 1 hour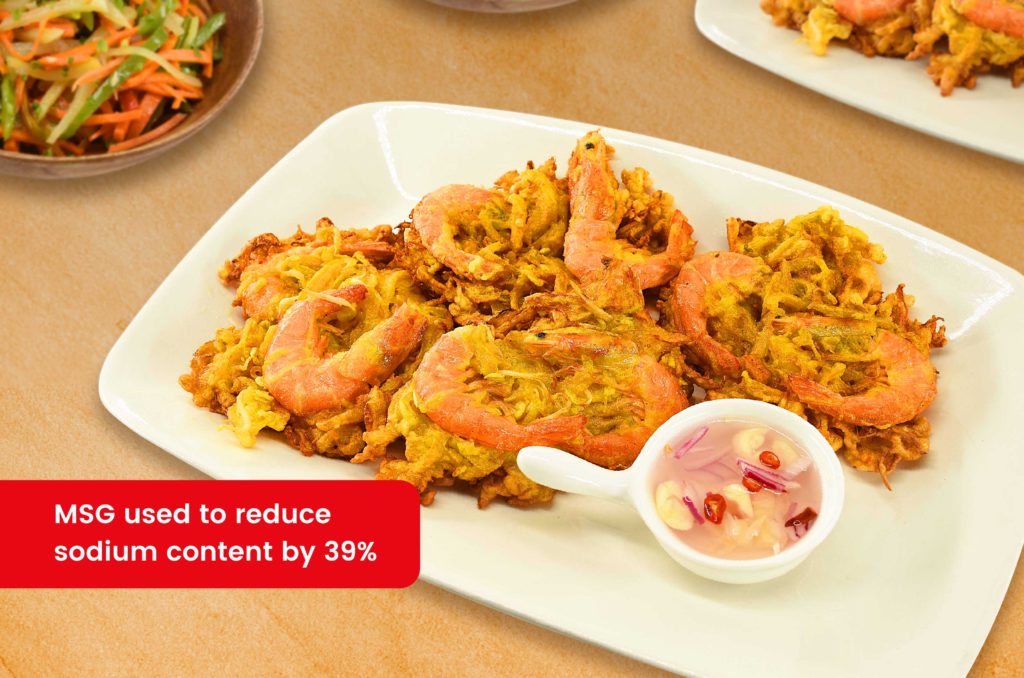 Your eye health plays a big part in your overall wellness, so you've got to treat it right! Indulging in Vitamin A-rich foods like squash or kalabasa is essential to keep your eyesight healthy. While kalabasa is best known for Pinakbet and other saucy dishes, here's an option for when you feel like eating something crispy and fried with less calories.
Start by mixing your cornstarch, flour, baking powder, AJI-NO-MOTO® Umami Seasoning with cold water. Add in the water little by little to help you blend the batter nicely until smooth. Stir in beaten eggs, kalabasa, bean sprouts, and shrimps until all ingredients are coated well.
Get your preheated oil and drop your mixture part by part until they're deep fried to golden brown. A crispy trick: don't overcrowd the pan! Make sure there's enough oil to cover each Okoy patty at least halfway. Finally, drain the excess oil to lessen unwanted calories and serve with spiced vinegar to brighten the dish with a hot, tangy kick.
We're all eyes on this Kalabasang Okoy na Hipon recipe that's made more umamilicious and nutritious with AJI-NO-MOTO® Umami Seasoning.
Preparation time: 15 minutes
SINABAWANG MAIS SA MALUNGGAY AT KAMATIS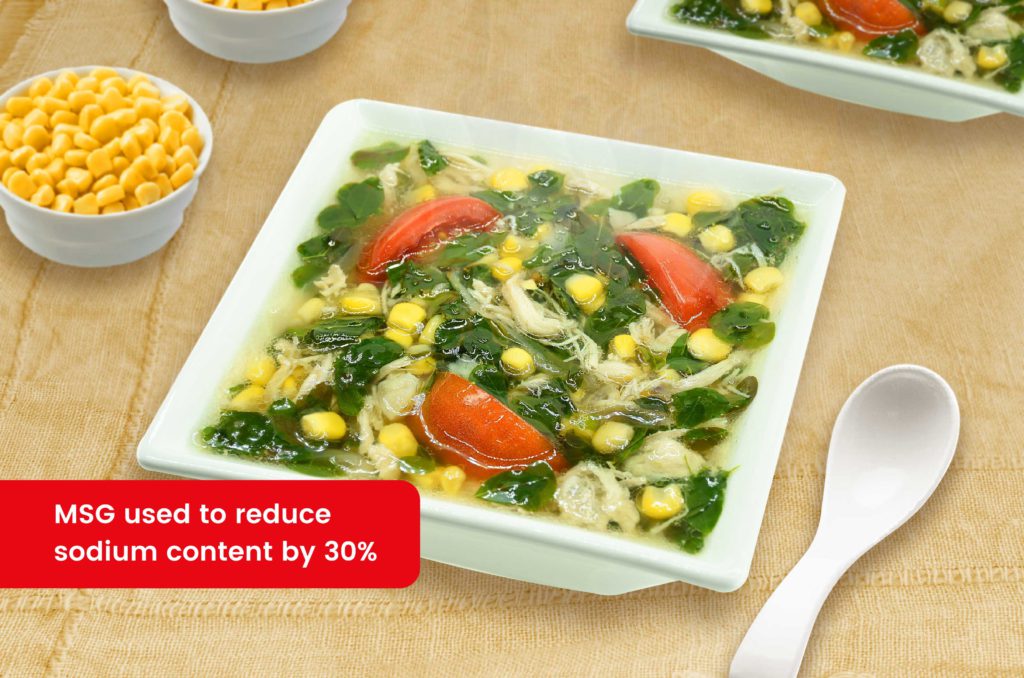 Many have said that the way to the heart is through the stomach, and this holds true both figuratively and literally! For a healthy gut is a healthy you, your digestive health matters a lot in keeping your heart and other organs strong. The key is to eat food that are high in fiber, and one of the best sources of that is corn or mais.
For this hearty Filipino corn soup recipe, begin by sautéing onion, garlic, and tomatoes until soft and fragrant. Then add in your protein-rich chicken breast and chicken stock and leave to boil for 3 minutes.
When you start smelling the aroma of the chicken, sprinkle AJI-NO-MOTO® Umami Seasoning , salt, pepper, and sugar to taste. As you leave it to simmer, the umami will bring out the deliciousness of your dish! And to add some color to the dish, put in the malunggay leaves right at the very end. Now you're ready to serve an affordable Mais dish that will surely embrace you, your stomach, and your heart with deliciousness and wonderful health benefits.
Ready to cook a hearty soup for the family? Try the Sinabawang Mais sa Malunggay at Kamatis recipe with AJI-NO-MOTO® Umami Seasoning here.
Preparation time: 20 minutes
Cooking time: 15 minutes
Repeat after us: eating healthy doesn't have to be expensive! You can always have a healthy and rewarding meal without breaking the bank. And also remember that not all veggies are created equal! Some have higher Vitamin A content, while some rank better in terms of fiber. It is best to mix up your veggies to get the best balance of nutrients for your body.
With these recipes in mind, you can now serve nutritious dishes without breaking the bank anytime! For more easy veggie-on-a-budget recipes, visit https://www.ajinomoto.com.ph/cookmunity/ .