Summer at Home: Here's a Recipe You Should Try to Level Up your Immunity
---
Two summer seasons came by and here we are, still at home, restricted to do our favorite summer activities because of the pandemic. But don't be upset. This is an opportunity to level-up our body's immunity before we step outside and finally come back to our daily routines. It's also an opportune time to bond with the family by creating new and exciting dishes.
Think of dishes that would give the fun summer vibes, but would also be filled with vitamins and minerals for enhancing our body's immunity. A great idea to try is Cookmunity®'s Hawaiian Fish Burger. This dish feels refreshing not only because of its name, but also of its refreshing idea to use fish instead of meat in a burger as well as the colorful fruit and vegetables in it. It would definitely be fun to make and will make everyone feel like they are in a Hawaiian beach.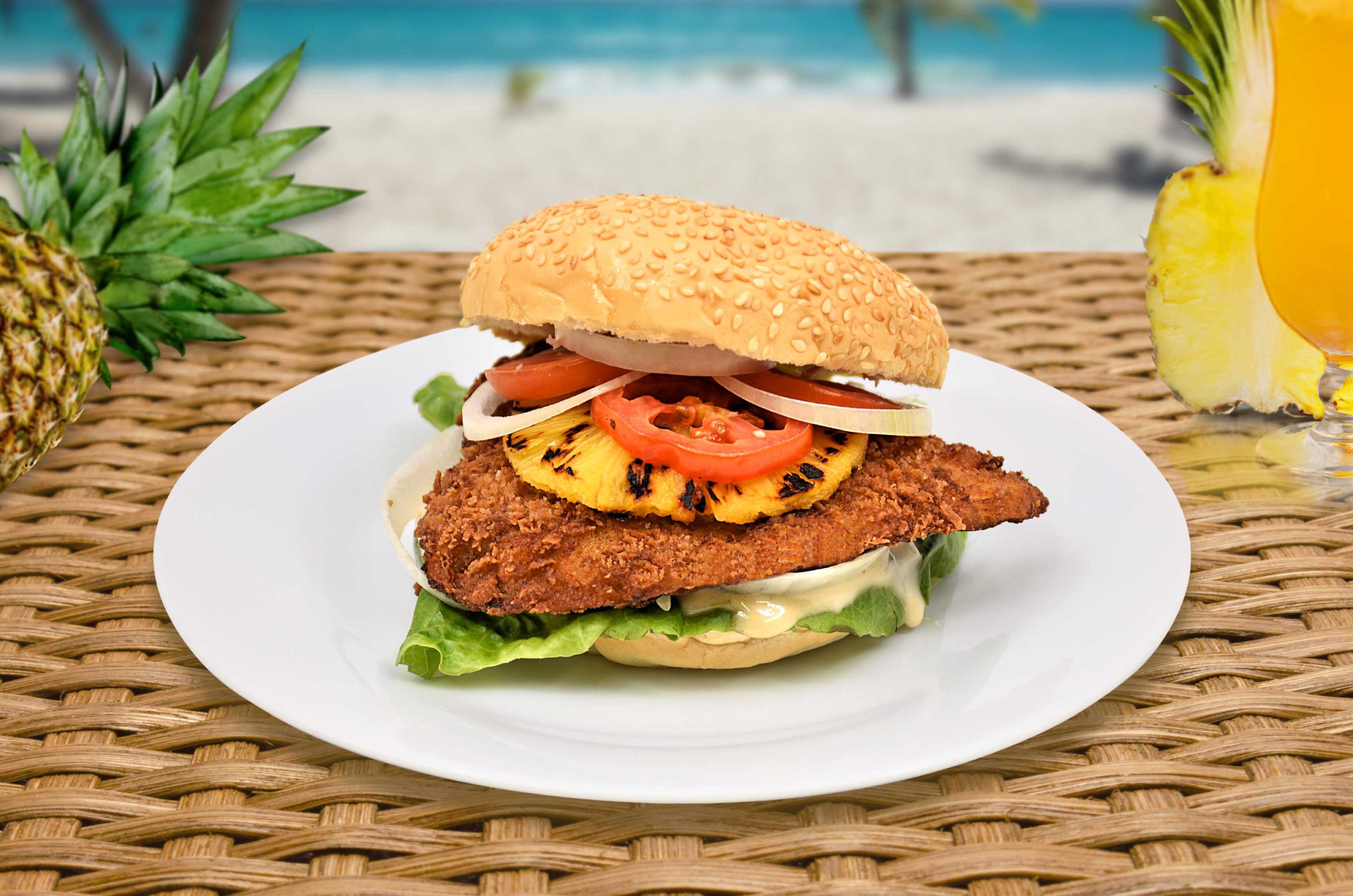 To make this delightful recipe, get a tray or big platter and dredge your tilapia fish fillet in Crispy Fry® Seasoned Crumbs. This will give your fish a more delicious, thicker and fuller-to-the-bite crunchiness. Make sure that all parts are evenly coated. Using a wok, deep fry in hot oil for at least 14 minutes per batch of fish until golden brown and set aside. For the mayo dressing, combine mayonnaise, apple cider vinegar, salt and chives in a bowl and mix well. Add lettuce to one half of the bun, then add mayo dressing then fried fish fillet, pineapple and tomatoes. Add more dressing if desired and finally top with the other half of the bun. Grill the buns and pineapples before stacking to add more color, sweetness, and texture.
This recipe's main ingredients, tilapia, lettuce, pineapple, and tomatoes, are rich in nutrients that would give a boost to our immunities. Below are some nutrients found in these foods:
| | | |
| --- | --- | --- |
| Food | Nutrient | Function |
| Tilapia | Selenium | An essential component of various enzymes and proteins that help to make DNA and protect against cell damage and infections |
| Lettuce | Vitamin C* | Plays a role in controlling infections and healing wounds, and is a powerful antioxidant that can neutralize harmful free radicals |
| Pineapple | Folate | Needed to make DNA and RNA, the genetic material that dictates cell functions; deficiency of the vitamin could hamper immunity |
| Tomatoes | Vitamin A | Known as an anti-inflammation vitamin because of its critical role in enhancing immune function |
*Vitamin C is also found in pineapple and tomatoes.
Here's a tip, if you see several colors on your plate, your meal most probably contains a lot of vitamins and minerals because of the variety of foods in it. Just like our Hawaiian Fish Burger recipe, it has a good combination of colors from the fish, fruit, vegetables, and bread with nutrients that will certainly boost our body's immunity from diseases.
Harvard T.H. Chan School of Public Health. (2020, March 25). Selenium. The Nutrition Source. https://www.hsph.harvard.edu/nutritionsource/selenium/
#:~:text=Food%20Sources&text=Protein%20foods%20from%20animals%20are,
%2C%20red%20meat%2C%20and%20eggs .
Harvard T.H. Chan School of Public Health. (2020, March 2). Vitamin C. The Nutrition Source. https://www.hsph.harvard.edu/nutritionsource/vitamin-c/.
Ask the doctor: Does folic acid improve immunity? Harvard Health. (2019, September 24). https://www.health.harvard.edu/womens-health/does-folic-acid-improve-immunity.
Huang, Z., Liu, Y., Qi, G., Brand, D., & Zheng, S. G. (2018). Role of Vitamin A in the Immune System. Journal of clinical medicine, 7(9), 258. https://doi.org/10.3390/jcm7090258