Healthy Vegetable Dishes You Can Try In The Kitchen
November 15, 2021 4:02 pm
---
If you're trying to get your child to eat healthy, serving them gulay recipes is a great way to start. Unfortunately, vegetable dishes often get a bad rap, especially with kids, due to the false impression that they don't taste good. But with the right ingredients and cooking skills, you can make each plate delicious and enjoyable for your little ones.
Here are some easy-to-make Filipino vegetable dishes you can serve your kids to help them lead a healthier lifestyle.
Fresh lumpiang ubod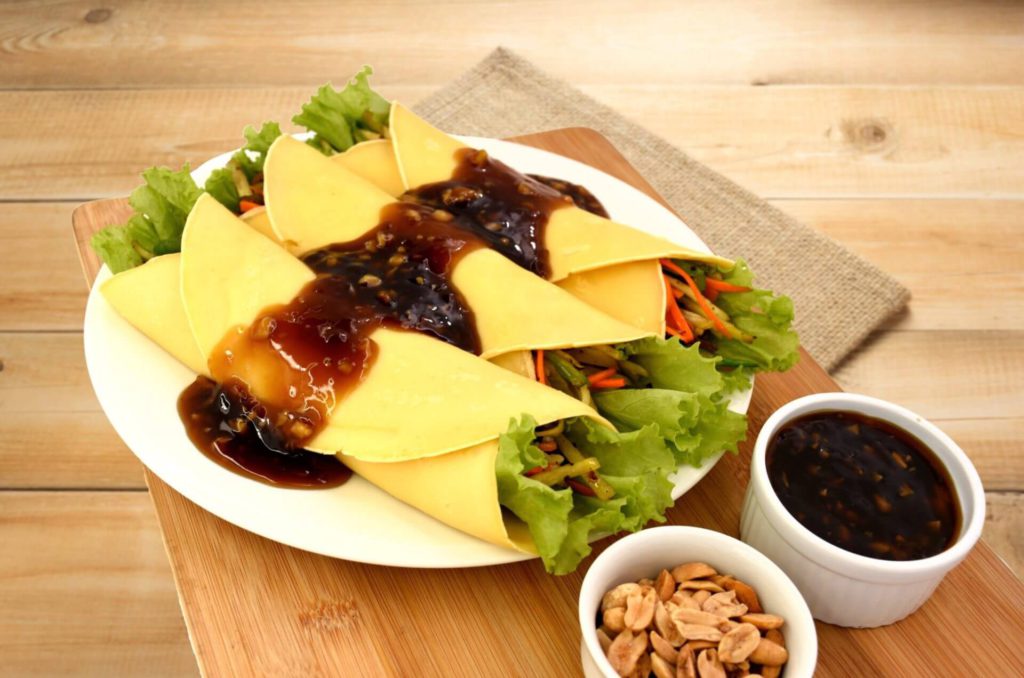 Fresh lumpiang ubod is a classic handaan dish that your children will undoubtedly enjoy! Known for its fresh vegetable ingredients and yummy peanut sauce, this is a must for every party. Let them have their fill of delicious onion, garlic, celery, carrot, green beans, ubod, chicken, and more – all in one lumpia wrapper. For more flavor, add some PORKSAVOR® ALL-IN-ONE SEASONING MIX so they can enjoy a meatier taste.
Dynamite okra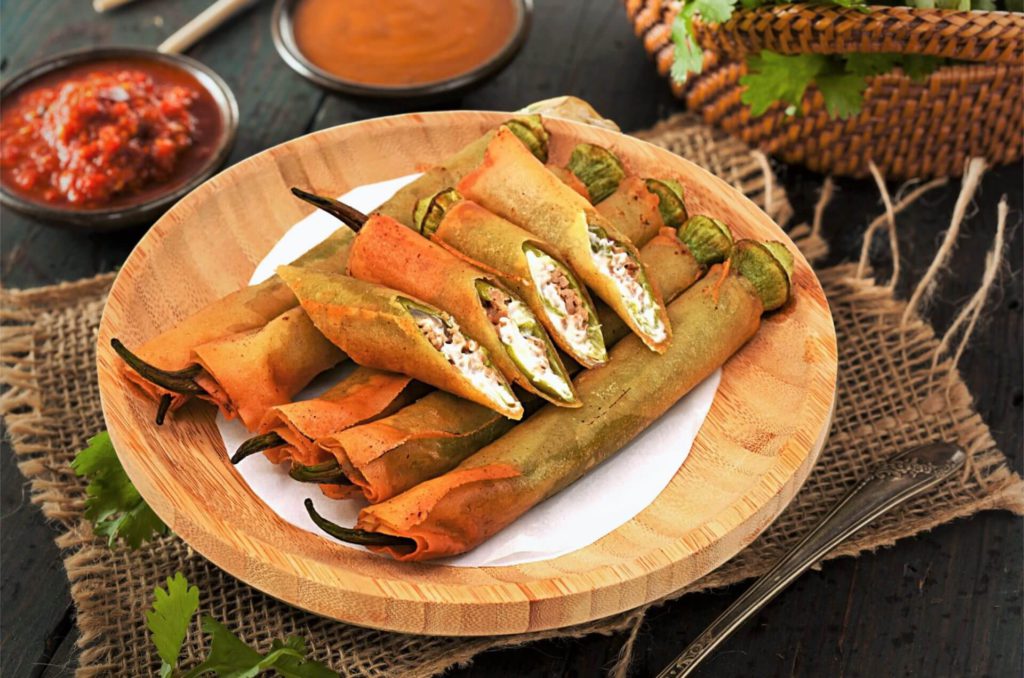 If your kids enjoy something with a bit more kick, cook up some dynamite okra for snack time! Prepare the filling of ground pork and red onion, then season with the PORKSAVOR® ALL-IN-ONE SEASONING MIX. Stuff the filling in the okra alongside cheese, then wrap with a lumpia wrapper. Fry until golden brown and snack time is all set!
Vegetable kare-kare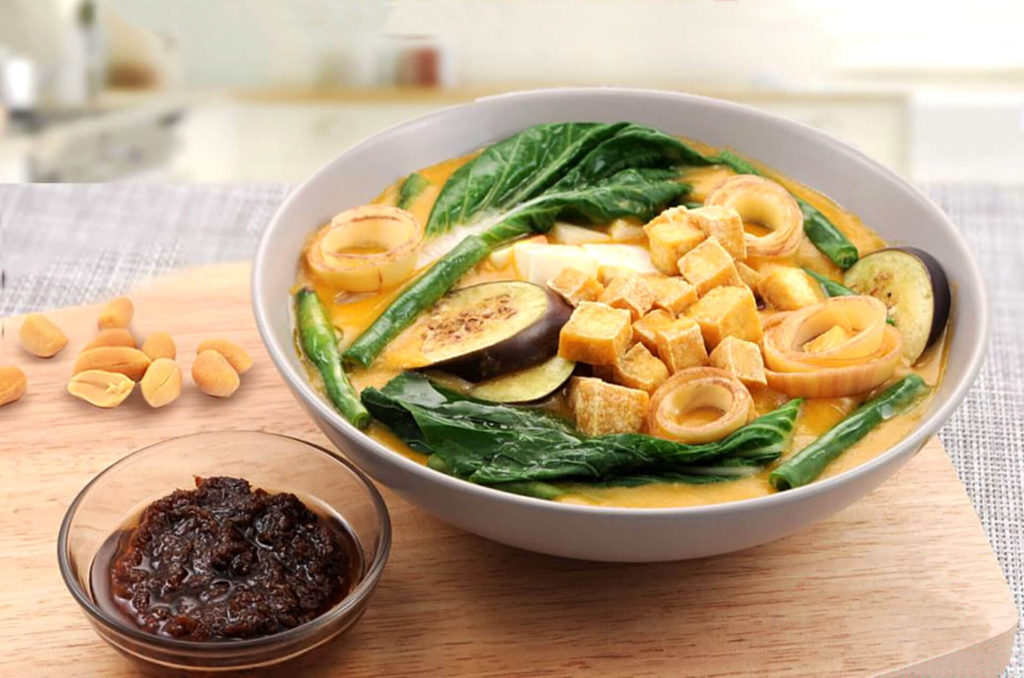 Take the classic kare-kare and give it a healthier spin with this delicious vegetable kare-kare. Substitute the meat with vegetables such as banana heart, eggplant, gabi, sitaw, pechay, and tofu. Steam these ingredients and fry the tofu slices, then sauté the onions and garlic. Prepare the peanut butter sauce, then serve it with the vegetables, tofu, and bagoong on the side. For a better-seasoned kare-kare, add in AJI-GINISA® Flavor Seasoning Mix to the dish.
Dinengdeng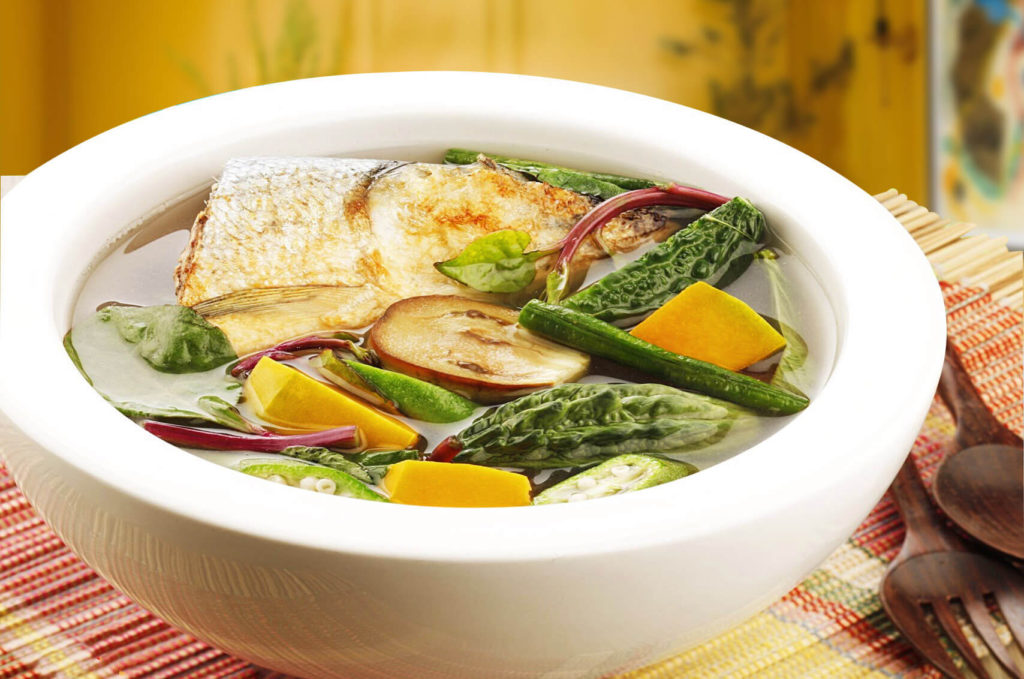 Hailing from the Ilocos region, this iconic fish and vegetable dish is sure to be a hit with your children! Combining ampalaya, eggplant, squash, okra, sitaw, and more vegetables with any leftover fried or grilled fish, the dinengdeng is as delicious as it is healthy. It's also a great way to reuse any leftover fish you might have instead of letting it go to waste. You can also add AJI-GINISA® Flavor Seasoning Mix for better flavor.
There are lots more healthy and delicious Filipino vegetable dishes for you to try out in your kitchen and serve to your family. Just make sure you have great ingredients, and good seasoning mixes to make your dishes even more flavorful and enjoyable for your kids. And if you're on the lookout for the best seasoning mixes to boost the taste of every dish you serve, look no further than Ajinomoto!