Pasta Meals You Can Serve For Your Family
February 25, 2022 9:39 am
---
Pasta dishes have been a huge staple of various cuisines for as long as we've remembered. With light flavors coupled with sauces ranging from rich to zesty, plates of pasta are a delicious and filling meal perfect for any time of the day! They're versatile, easy-to-make, and affordable, providing a great option if you're on the lookout for budget meal recipes.
Want some ideas on what pasta dishes to make? Check out our suggestions below!
Oriental chicken pasta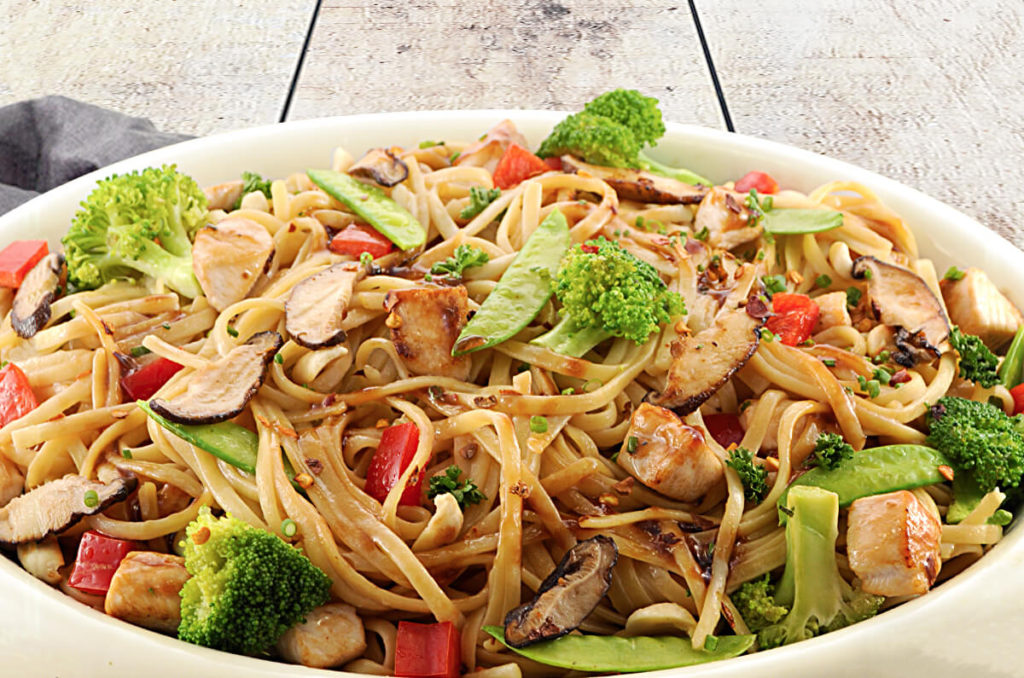 Enjoy a sweet and savory dish when preparing this oriental chicken pasta dish! With ingredients such as chicken, sautéed onion and garlic, shiitake mushrooms, broccoli, and more, this is definitely a healthy recipe you can prepare for the family. The SARSAYA® Oyster Sauce, honey, and cheese adds a certain sweetness to the dish, making a flavorful meal perfect for sharing.
Fish fillet on Pomodoro pasta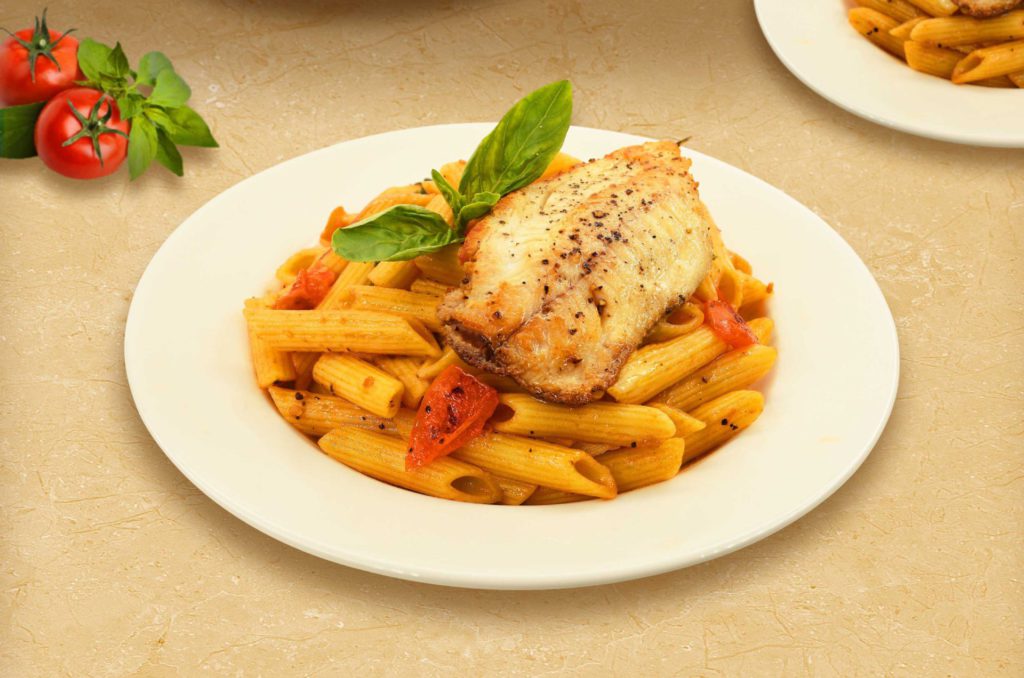 For the seafood lovers out there, this fish fillet on Pomodoro pasta may just be the one to tickle your taste buds. With the use of AJI-NO-MOTO® Umami Seasoning on the seared tilapia fish in combination with the light penne pasta, you can experience the subtle yet refreshing flavor of seafood and pasta. You can also grill the tilapia on the pan if you prefer that over searing.
Avocado cream pasta
Something creamy and fresh awaits you with the avocado cream pasta. Once you've boiled the pasta and cooked the chicken, you can add a smooth and flavorful sauce of avocado, lemon, and olive oil. Don't forget to add AJI-NO-MOTO® Umami Seasoning to achieve a perfect blend of flavors from your ingredients. Definitely a must-have dish if you want something less heavy but still fulfilling. 
Laing pasta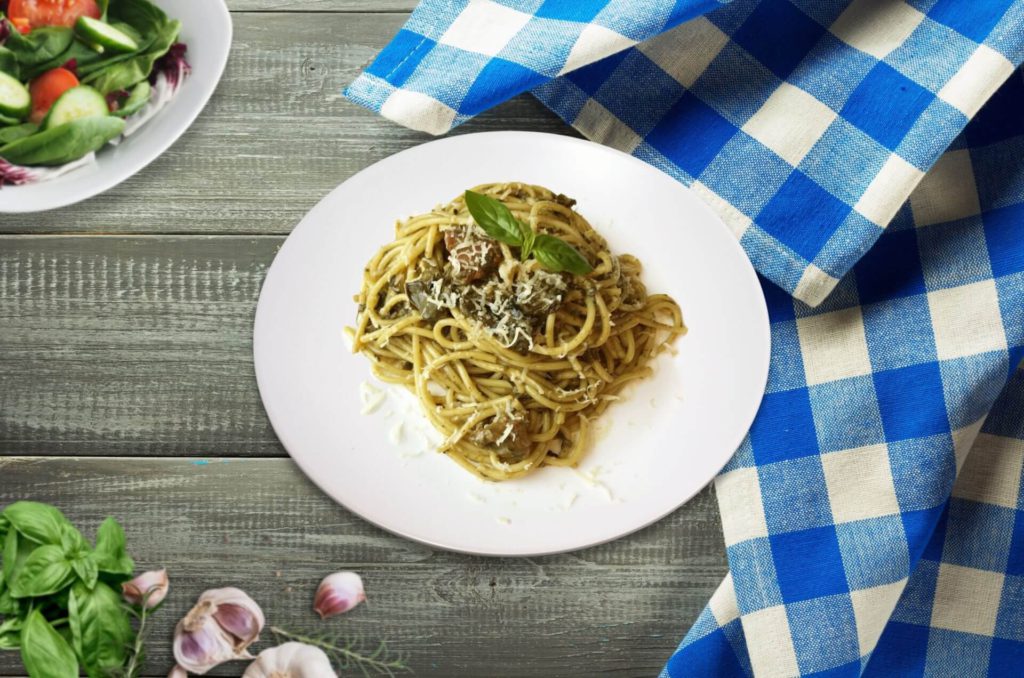 Experience the iconic taste of Bicol's delicacy in pasta form with this laing pasta! While letting the recipe simmer, you can add taro leaves and coconut milk for that signature laing creaminess. Add some coconut milk and AJI-GINISA® Flavor Seasoning Mix to season the pasta. Serve it with parmesan cheese, and your Bicol-inspired dish is ready to be shared and tasted!
Kaldereta pasta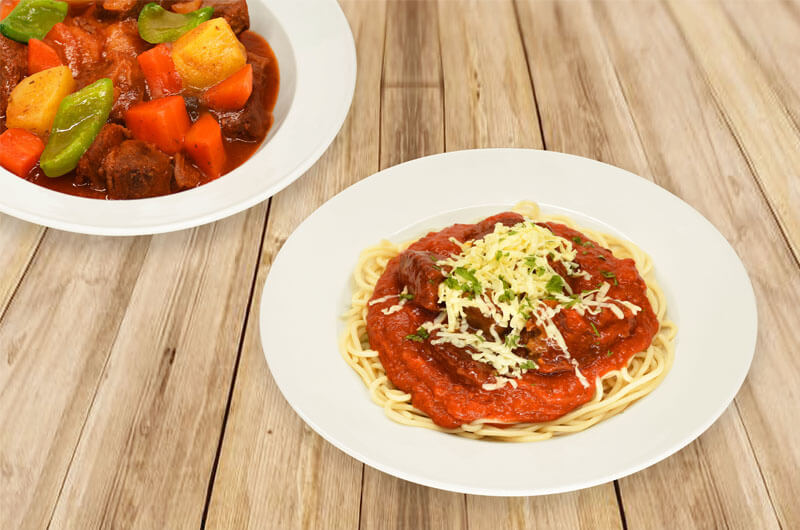 Want more Filipino-inspired pasta recipes? Try this kaldereta pasta in your kitchen! Made with pasta and classic kaldereta ingredients like meat, tomato sauce, potatoes, carrots, and AJI-NO-MOTO® Umami Seasoning, it offers something familiar with its own unique spin. Serve this to your family and enjoy this different twist to kaldereta together!
For more budget meal recipes not just for pasta but other food items, visit our Cookmunity website! We offer various easy-to-make meal ideas and incorporate Ajinomoto's signature products for better flavor. Try out our recipes in your kitchen today!